Back to all wines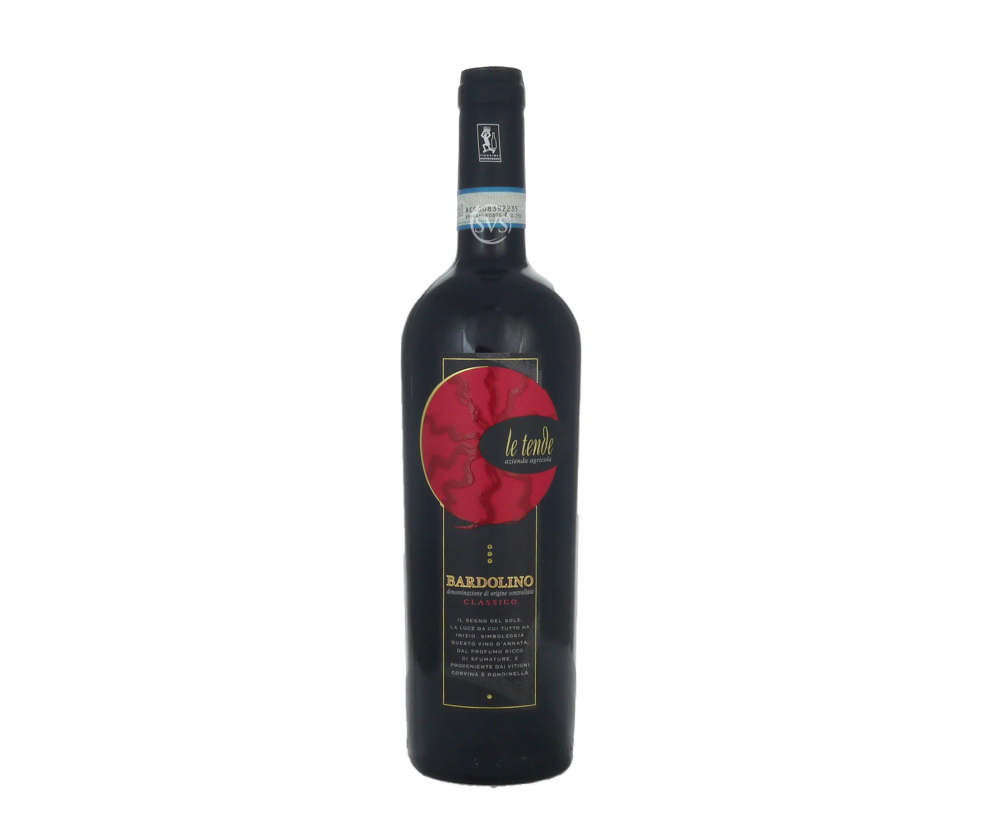 Buy 12
Save £16.50

Le Tende, Bardolino Classico, 2022
The principal wine here. It's a very superior Bardolino, for two reasons: a high - 80% - proportion of the superior Corvina grape, accompanied by 20% Rondinella; and eight days maceration on the skins gives considerable texture. Quite soft... Read More
In Stock Now
ColourRed
Grape VarietyCorvina & Rondinella
Vintage2022
ABV13.5%
Bottle75cl
MethodOrganic
CodeLET622
Jancis Robinson
We get super excited when Jancis Robinson (or one of her team) write about our wine!
Voted the world's most influential wine critic in polls in the US, France and internationally in 2018, Jancis views herself as a wine writer rather than a wine critic.
She writes daily for JancisRobinson.com and weekly for the Financial Times. She is founder-editor of The Oxford Companion...
Discover More

Here's the full tasting note for...
Le Tende, Bardolino Classico, 2022
The principal wine here. It's a very superior Bardolino, for two reasons: a high - 80% - proportion of the superior Corvina grape, accompanied by 20% Rondinella; and eight days maceration on the skins gives considerable texture. Quite soft and pale in tone, it offers up a charming perfume of red cherries; and then a pretty mouthful of red fruit. Light and juicy, delightfully ripe but not in the least sweet, this has a magical poise and purity. The 2020 vintage was a Tre Bicchieri winner, the top ranking in the prominent Gambero Rosso wine guide, rare for a wine so modestly priced. Tasting this delicious example one can see why. Now-2025
"Lightish ruby. Gorgeous aroma of red cherry and wild strawberry, glowing with fresh red fruits, but smells perfumed and tangy rather than sweet. Medium-bodied with gently and nicely chewy tannins. Both charming enough to be drunk on its own (slightly cool) and well-built for the table. VGV and surprisingly long aftertaste. So drinkable." 16.5/20, 2023-2025, Tamlyn Currin, www.jancisrobinson.com, December 2023
Simon's choice of what to drink at home: "Over forty years ago I spent a week in a villa over-looking Lake Garda. Bardolino, a light and crunchy red in 2 litre bottles, was the local glugging wine. This is a very superior example, with a sappy and silky palate of red cherries and crushed berries. I love the way this is perfectly ripe but also refreshing".