Back to all wines
Buy 12
Save £18.60
Chateau de la Liquiere, Faugeres, Amandiers Rouge, 2021
An unoaked blend of half Syrah with 20% of Grenache and Carignan and 10% Mourvèdre. Fascinating, extravagant scent of red grapes grown on schist. Forward, luscious red fruit. Open and stimulating, it's a great introduction to the... Read More
In Stock Now
ColourRed
RegionLanguedoc-Roussillon
Sub RegionFaugeres
GrowerChateau de la Liquiere
Grape VarietySyrah, Grenache & Carignan
Vintage2021
ABV13%
Bottle75cl
ClosureCork
MethodOrganic
CodeLIQ221
Languedoc-Roussillon
There's something very complete about our annual offer of wines from the Languedoc and Roussillon: with whites, rosés and reds, and wonderful fortified wines, the Vins Doux Naturels which are such a speciality of the region, there should be something for all tastes. Secondly, there are wines for every budget; at every level we believe these wines continue to offer terrific...
Discover More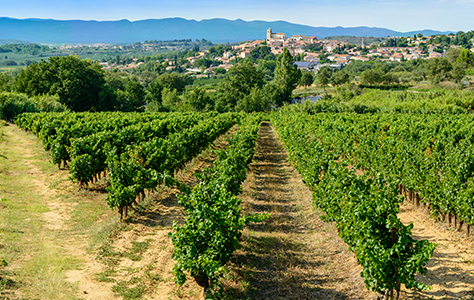 Carignan
Carignan is the grape which really distinguishes the red wines of the Languedoc and Roussillon from those of the southern Rhône (in the latter Grenache is ubiquitous and dominant, and Syrah and Mourvèdre are the preferred blending grapes).
It has been a much maligned grape. For example Jancis Robinson's Oxford Companion to Wine thunders: "Carignan,...
Discover More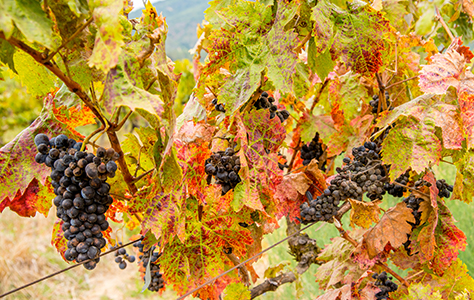 Here's the full tasting note for...
Chateau de la Liquiere, Faugeres, Amandiers Rouge, 2021
An unoaked blend of half Syrah with 20% of Grenache and Carignan and 10% Mourvèdre. Fascinating, extravagant scent of red grapes grown on schist. Forward, luscious red fruit. Open and stimulating, it's a great introduction to the reds at this top Faugères estate. Now-2025
Simon's choice of what to drink at home: "Wines from grapes grown on pure schist, a metamorphic rock, often display a distinctive, high-toned scent and taste, and it's most apparent in unoaked wines like this Syrah-based blend. Summer puddingy, with the bite of blueberries and redcurrants, it's a pure taste of the south".