Back to all wines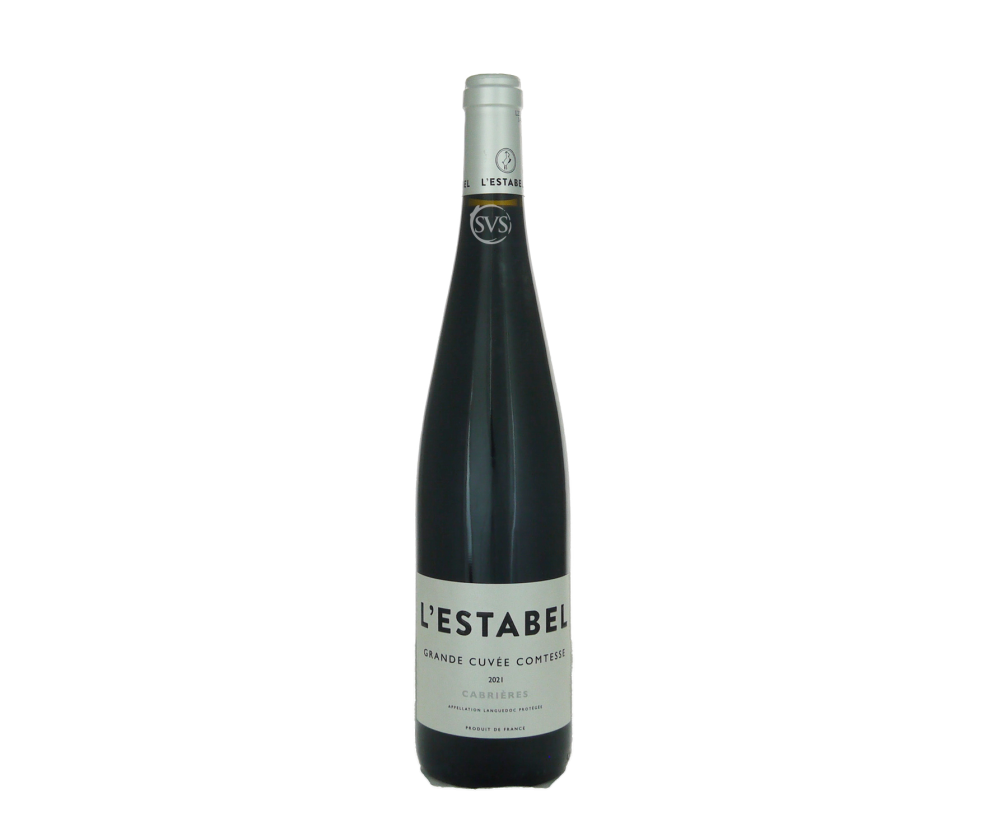 Buy 12
Save £14.10

L'Estabel, Languedoc-Cabrières, Grande Cuvee Comtesse Rouge, 2021
"Youthful mid crimson. Not as distinctive as the [Estabel] white but with the same freshness and frank appeal. The Grenache seems the most obvious ingredient but the blend is already well integrated. Really healthy, honest house red with no... Read More
In Stock Now
Here's the full tasting note for...
L'Estabel, Languedoc-Cabrières, Grande Cuvee Comtesse Rouge, 2021
"Youthful mid crimson. Not as distinctive as the [Estabel] white but with the same freshness and frank appeal. The Grenache seems the most obvious ingredient but the blend is already well integrated. Really healthy, honest house red with no evidence of playing about in the winery. GV .16/20, 2023-2025", Jancis Robinson, MW, jancisrobinson.com, 11th May 2023.
Based on Grenache and Syrah with Cinsault and Mourvèdre. Soft hue. Melting raspberry fruit, very ripe and supple. Just a little of that appealing lifted, perfumed schist note. Manages to be both authentic and extremely easy-drinking; and could be lightly chilled in summer. Now-2024
No-one in this country has heard of the appellation of Languedoc-Cabrières. It's not surprising, given it's very small, only 380 hectares, but it was known for good wine as far back as the reign of Louis XIV. It deserves better: like Faugères the soils here are schist-based, although the locals in Cabrières say they are better for vines as the local schist is slightly less acid and more neutral. L'Estabel is the small co-operative, choosing to carry on bottling these two wines in a thin bottle traditionally used here. The Cabrières appellation is only for red wines.