Back to all wines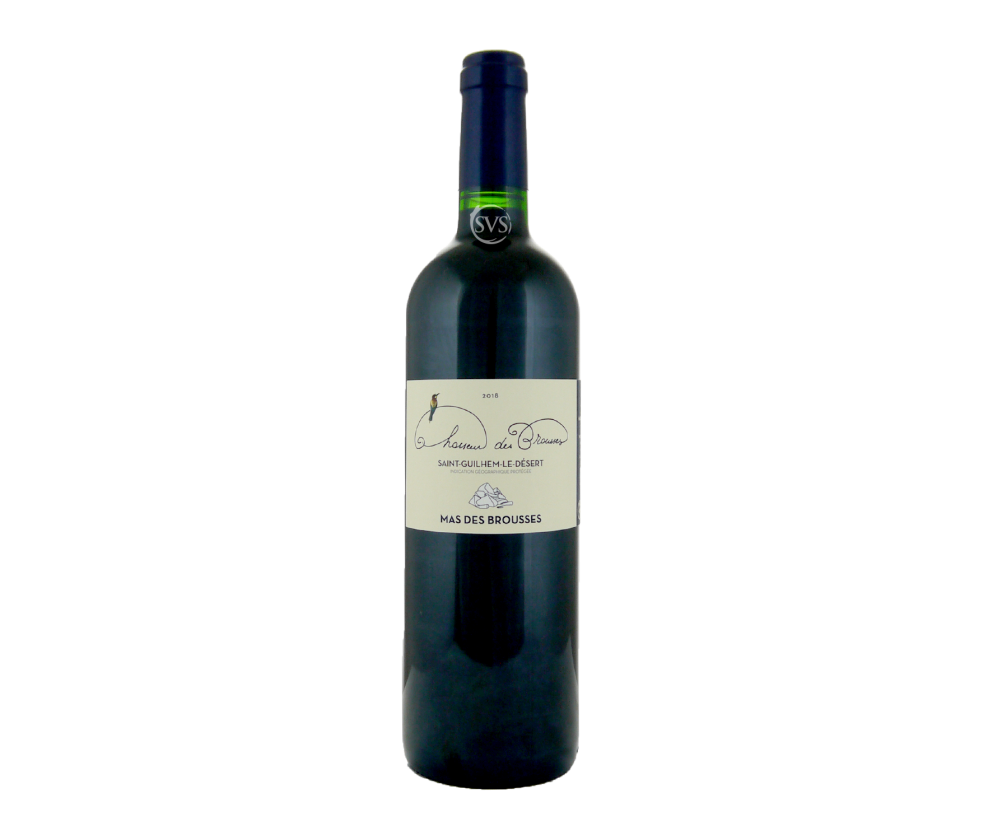 Buy 12
Save £17.94
Mas des Brousses, Chasseur des Brousses, IGP Saint-Guilhem-Le-Desert, 2020
This is from organically farmed (and certified) vines up in the wild hills at Puechabon, north-west Montpellier. This is a 50/50 blend of Mourvèdre and Merlot. The Mourvèdre gives a certain meatiness to the wine whilst the Merlot... Read More
In Stock Now
Here's the full tasting note for...
Mas des Brousses, Chasseur des Brousses, IGP Saint-Guilhem-Le-Desert, 2020
This is from organically farmed (and certified) vines up in the wild hills at Puechabon, north-west Montpellier. This is a 50/50 blend of Mourvèdre and Merlot. The Mourvèdre gives a certain meatiness to the wine whilst the Merlot delivers delicious red fruit. A taste of the beautiful south and perfect to match with grilled meats. Now-2025
Alistair's choice of what to drink at home: "I love the reds from the Languedoc - there is so much value there. An unusual blend: the Mourvèdre gives it an earthy, spicy element with the Merlot fleshing it out with plums and cherries. I also highly rate the estate's big brother to this wine, the 2020 Terrasses du Larzac".