Back to all wines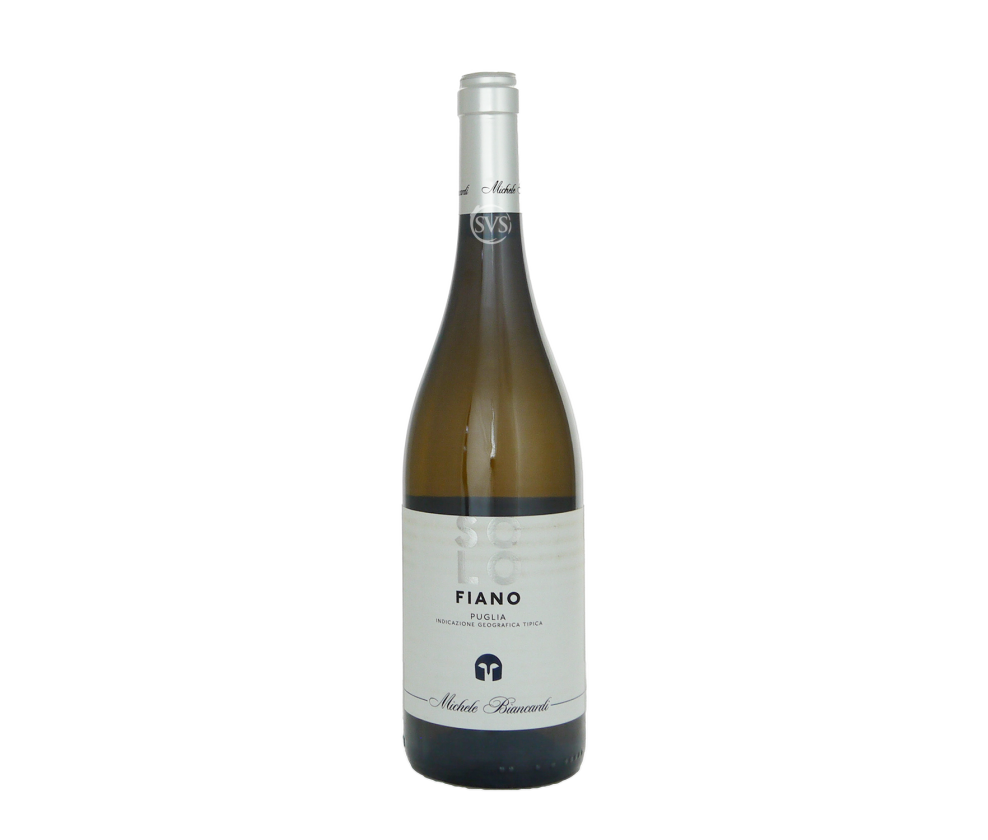 Buy 12
Save £19.14
Michele Biancardi, Solo Fiano, IGT Puglia, 2022
Fiano may be better known in the Campania, but Cerignola is just across the Apennines from Avellino. It's an ancient grape, but fickle and low-yielding. Here it's grown on calcareous land. Perfumed – stone fruit... Read More
In Stock Now
ColourWhite
RegionPuglia
GrowerMichele Biancardi
Grape VarietyFiano
Vintage2022
ABV12.5%
Bottle75cl
MethodOrganic
Here's the full tasting note for...
Michele Biancardi, Solo Fiano, IGT Puglia, 2022
Fiano may be better known in the Campania, but Cerignola is just across the Apennines from Avellino. It's an ancient grape, but fickle and low-yielding. Here it's grown on calcareous land.
Perfumed – stone fruit with a twist of mint. Full flavoured, showing fresh apricots and pears with a mineral spine and incisive citric freshness. Plenty of substance too – Michele gives it a little skin contact in the press. It's most akin to a fresh Viognier. Excellent with grilled fish. Now-early 2025
Finding the right partner in Puglia has pre-occupied us for many years. It's one of those regions where there's little space between enormous, industrial scale wineries and over-priced "boutique" cellars. We sought out Michele Biancardi because the wines were written up as offering exceptional value in the useful Italian Slow Wine guide. His 9 hectares of organically cultivated vines lie near Cerignola, in the north-western sector of Puglia. He chooses to focus on local grapes only: Fiano (and the rare Minutolo) for whites; Primitivo and Nero di Troia for reds. What distinguishes these wines is a stimulating purity of fruit and moderate alcohol levels - in a very hot region where so many reds in particular are raisiny, coarse and over-alcoholic.