Back to all wines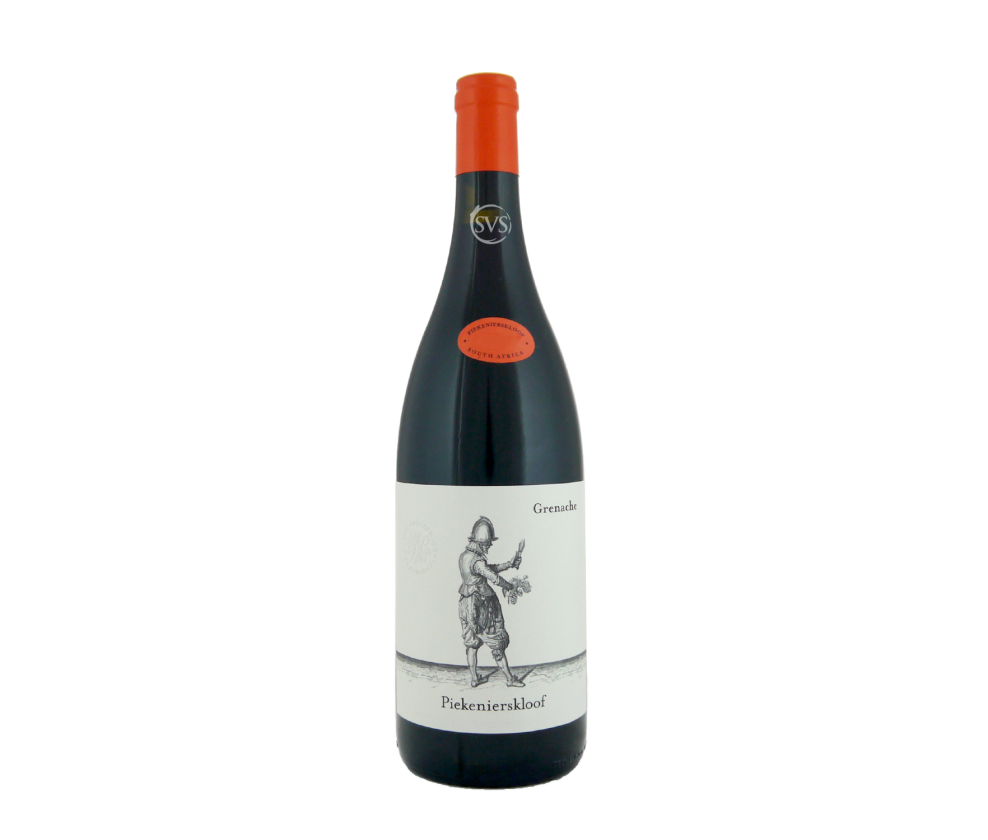 Buy 12
Save £19.80

Piekenierskloof, Grenache Noir, 2021
Piekenierskloof has more Grenache planted than any other estate in the Cape – that's why so many of the young gun winemakers buy their Grenache here. We reckon going direct to the source delivers better value. From vines averaging... Read More
In Stock Now
Here's the full tasting note for...
Piekenierskloof, Grenache Noir, 2021
Piekenierskloof has more Grenache planted than any other estate in the Cape – that's why so many of the young gun winemakers buy their Grenache here. We reckon going direct to the source delivers better value. From vines averaging over 25 years old, but incorporating parcels going back to 1973; all into old, effectively neutral, oak. Soft red hue. Cherry-scented, dusted with vanilla. Luscious raspberry and red cherry fruit. So expansive – just flowers on the palate. Perfect fresh acidity and very soft tannins. Delightfully transparent; and with that lowish alcohol level, this is so gentle and pleasurable to drink. Now-2026
How we came to work with Piekenierskloof: for years I had been hearing about Piekenierskloof - not as a wine producer but as a source of grapes for numerous other winemakers, young and old. I didn't realise that Piekenierskloof wasn't just a ward (the smallest geographical unit in the South African regional classification) but one large estate, formerly a co-operative but now owned principally by two brothers, grandsons of Johan Abraham Van Zyl who first settled the heights above Citrusdal in 1923. The derivation of the name is from the establishment of outposts on the mountain pass by Dutch Piekeniers, pikemen - whose military poses have been wittily adapted to farming and gardening tasks on the labels!
The vineyards lie across the Paleisheuwel plateau in the Citrusdal mountains at 550-700m. of altitude - all dry-farmed with a high percentage of very old vines. The climate is perfect, with sunny summers and cooling breezes making for low yields and healthy fruit. With an impressive managing and winemaking team of Cerina and Jaco Van Niekerk in place, there's smarter winemaking than in the past. With a reduction in the use of oak (especially the vanilla-scented American oak), one can appreciate the quality of the grapes grown here - which drew so many others to buy the fruit. Finally, all the wines offer superb value.