Back to all wines
Buy 12
Save £14.34
Artisan Wines, Sankt Laurent Pure, Burgenland, 2018
Sankt Laurent, or St. Laurent, is a dark-hued grape grown widely in eastern Austria and Czechia. Here it shows a frank scent of crushed hedgerow fruit; and then sappy, black cherry and blueberry flavours. Open, crunchy and uncomplicated; perfect... Read More
In Stock Now
ColourRed
RegionBurgenland
GrowerArtisan Wines
Grape VarietySankt Laurent
Vintage2018
ABV12%
Bottle75cl
ClosureScrewcap
Artisan Wines
Artisan
Artisan combine traditional craftsmanship in the vineyards with the art of processing their grapes into wine by embracing methods that have great respect for the environment. Their work creates expressive wines with the taste of their terroir.
The artisans
The vineyard is owned and managed by Franz Schneider and Ulrike...
Discover More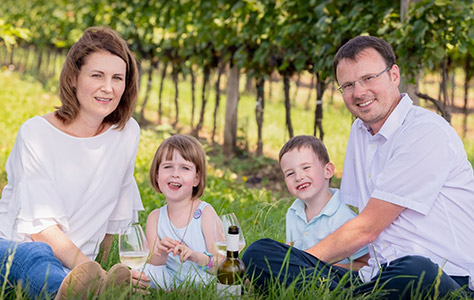 Sankt Laurent
Sankt Laurent / St Laurent
St Laurent (sometimes written in French as Saint Laurent or in German as Sankt Laurent) is a highly aromatic dark-skinned wine grape variety.
Like many great traditions, its origins shrouded in mystery, St. Laurent is believed to have resulted from a crossing of Pinot noir with an unknown second parent.
Color of berry skin:...
Discover More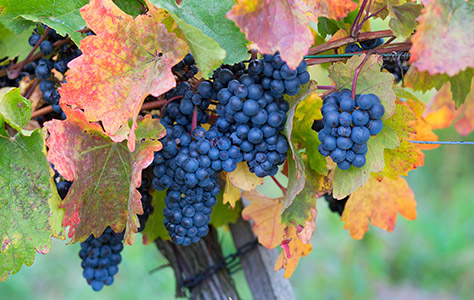 Here's the full tasting note for...
Artisan Wines, Sankt Laurent Pure, Burgenland, 2018
Sankt Laurent, or St. Laurent, is a dark-hued grape grown widely in eastern Austria and Czechia. Here it shows a frank scent of crushed hedgerow fruit; and then sappy, black cherry and blueberry flavours. Open, crunchy and uncomplicated; perfect for light chilling in summer and drinking with anything piggy from cured meats, a Scotch egg or roast ham – or cold roast chicken. Now-2024