Back to all wines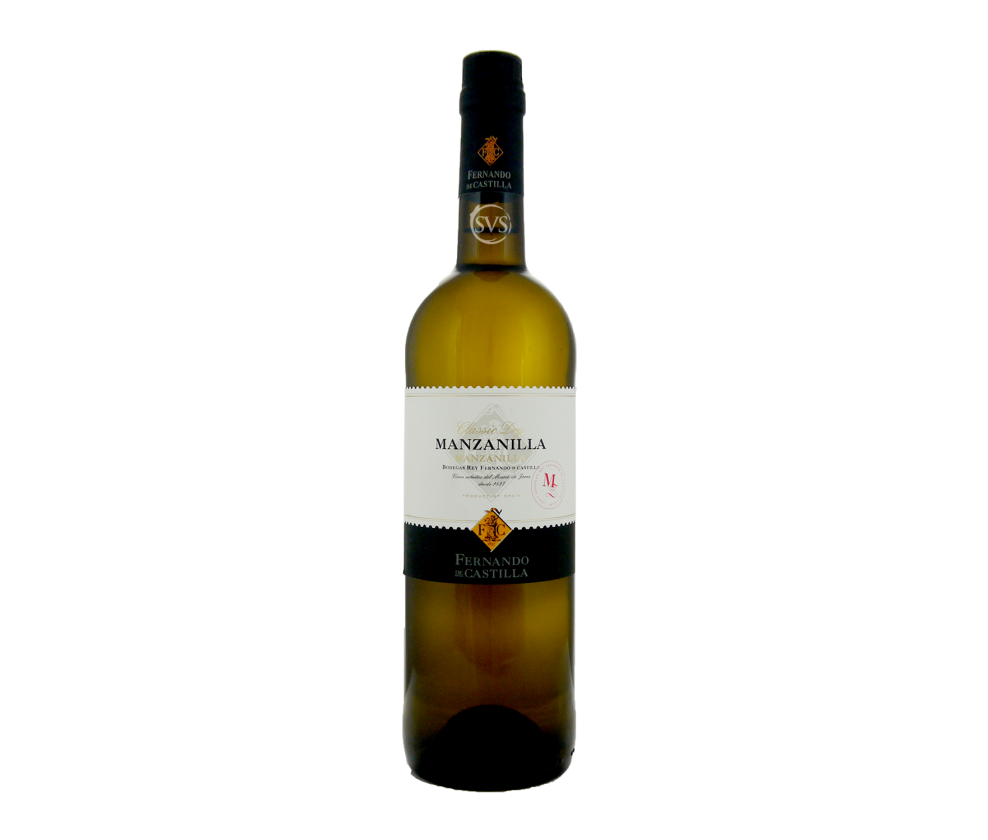 Fernando de Castilla, Classic Dry Manzanilla, Sherry
100% Palomino Fino, aged for an average of three years under flor in Sanlucar de Barrameda: an appetite-quickening dry sherry, with that elusive sense of saltiness typical of a Manzanilla. Though fortified, this pale, dry wine has hardly... Read More
Limited Stock, order soon!
ColourWhite
StyleFortified
RegionJerez
GrowerFernando de Castilla
Grape VarietyPalomino
VintageNV
ABV15%
Bottle75cl
Here's the full tasting note for...
Fernando de Castilla, Classic Dry Manzanilla, Sherry
100% Palomino Fino, aged for an average of three years under flor in Sanlucar de Barrameda: an appetite-quickening dry sherry, with that elusive sense of saltiness typical of a Manzanilla.
Though fortified, this pale, dry wine has hardly more alcohol than a New World Chardonnay. It is definitely more versatile, whether as an aperitif or to accompany tapas or grilled fish. A richly complex palate: nuts, peppery hints. Finishes dry and whistle clean. Drink this year.