Back to all wines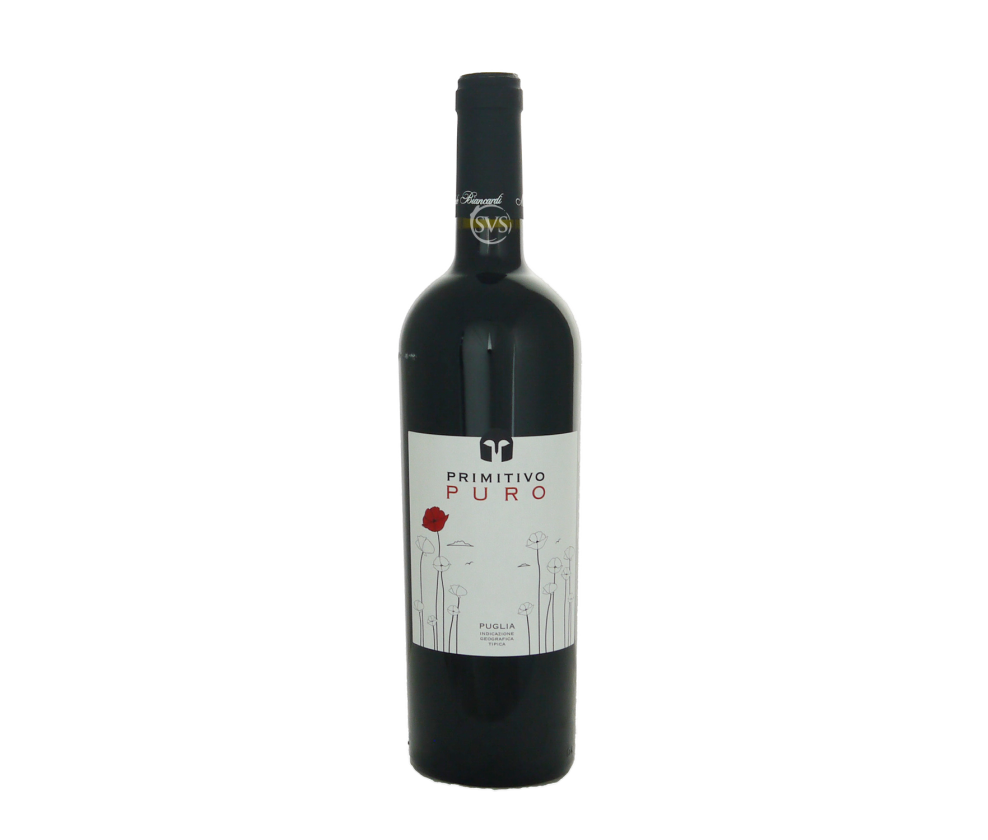 Buy 12
Save £18.60

Michele Biancardi, Primitivo Puro, IGT Puglia, 2022
As the name implies, 100% Primitivo Primitivo. Such a seductive wine – flamboyant colour; a flagrant fruit cocktail of fresh strawberries, red cherries, blackcurrants and blueberries; plus notes of liquorice, spice and pepper. Juicy... Read More
In Stock Now
ColourRed
RegionTuscany
GrowerMichele Biancardi
Grape VarietyNero di Troia & Primitivo
Vintage2022
ABV13.5%
Bottle75cl
MethodOrganic
Jancis Robinson
We get super excited when Jancis Robinson (or one of her team) write about our wine!
Voted the world's most influential wine critic in polls in the US, France and internationally in 2018, Jancis views herself as a wine writer rather than a wine critic.
She writes daily for JancisRobinson.com and weekly for the Financial Times. She is founder-editor of The Oxford Companion...
Discover More

Here's the full tasting note for...
Michele Biancardi, Primitivo Puro, IGT Puglia, 2022
As the name implies, 100% Primitivo Primitivo.
Such a seductive wine – flamboyant colour; a flagrant fruit cocktail of fresh strawberries, red cherries, blackcurrants and blueberries; plus notes of liquorice, spice and pepper. Juicy enough to drink on its own yet with plenty of concentration for food. Gorgeous vitality and punch. Now-2026
It's highly unusual to find a Puglia Primitivo at 13.5% (they're usually 15%) so I am not surprised that this wine tastes like it might be off dry. Arrested fermentation, possibly? It doesn't matter. The wine is fresh and juicy. The fruit is honest, full of Puglian warmth and generosity, cooked damsons and strawberries and cranberries. The tannins are as soft as cashmere and you'll want to wrap yourself in them if you're cold and it's dark and rainy outside, or if you have flu. If you like a bone-dry red, you'll recoil. But if you're adventurous and love food as much as wine, you'll nab this as the perfect wine for cold, smoked duck breast served with cranberry sauce; or warm red-cabbage salad topped with caramelised hazelnuts and ricotta cheese and dressed with a cranberry dressing. Foodie wine. GV 16.5/20, 2023-2027, Tamlyn Currin, www.jancisrobinson.com, December 2023
Finding the right partner in Puglia has pre-occupied us for many years. It's one of those regions where there's little space between enormous, industrial scale wineries and over-priced "boutique" cellars. We sought out Michele Biancardi because the wines were written up as offering exceptional value in the useful Italian Slow Wine guide. His 9 hectares of organically cultivated vines lie near Cerignola, in the north-western sector of Puglia. He chooses to focus on local grapes only: Fiano (and the rare Minutolo) for whites; Primitivo and Nero di Troia for reds. What distinguishes these wines is a stimulating purity of fruit and moderate alcohol levels - in a very hot region where so many reds in particular are raisiny, coarse and over-alcoholic.