The Top 10 Organic Wines
To Try In Autumn 2021
31st August 2021
The growers that we represent genuinely care for their craft and the land they cultivate which means organic and sustainable methods of wine making are 'just what they do'.
Here's our top 10 selection - all of which have had great reviews from Jancis Robsinon!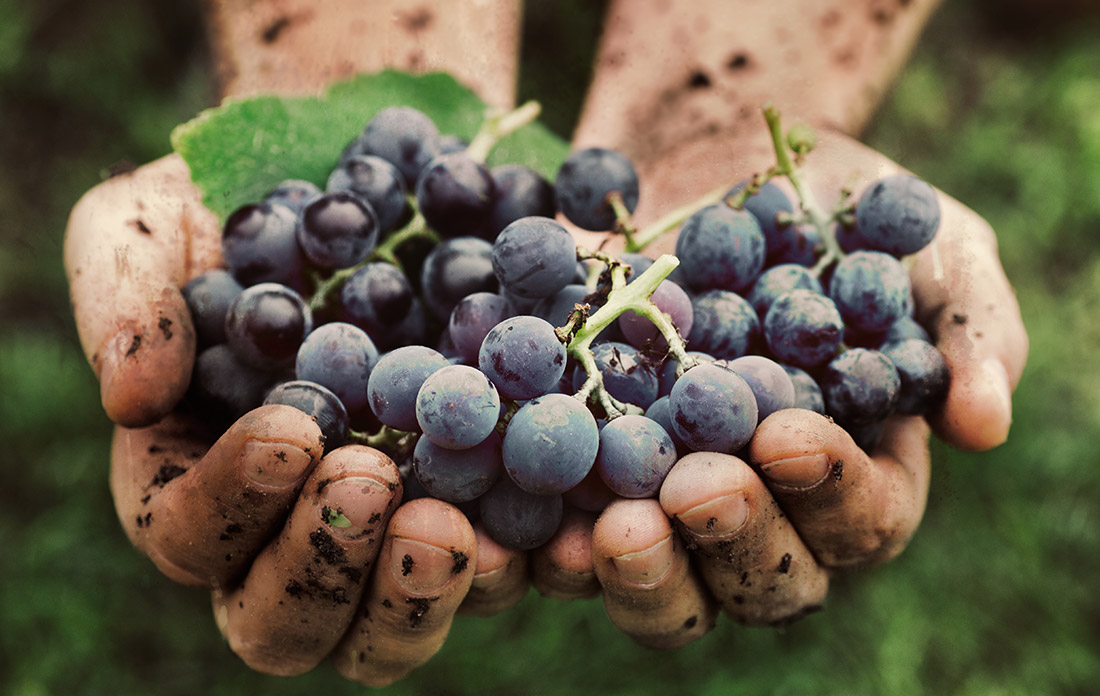 If you're interested in supporting true artisans wine makers and trying some lesser-known but truly worthwhile wines then you won't go wrong with this top 10 list.
Listed below is our selection of the best of the organic bunch available for drinking this Autumn - or follow this link if you'd like to view all our organic wines in stock.
Here's our top 10 organic wines for Autumn 2021
---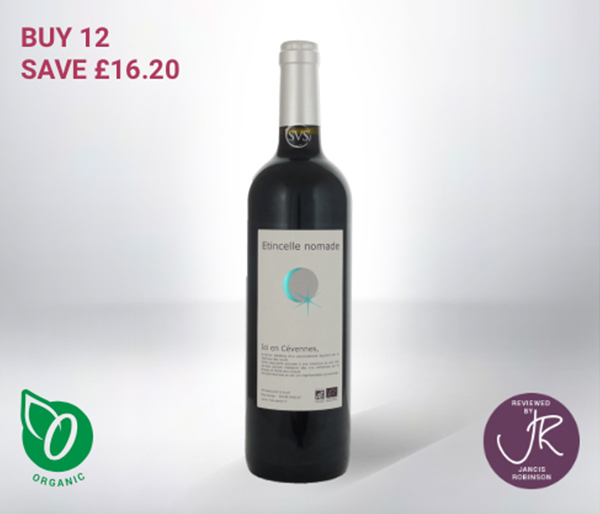 Certified AB and Ecocert organic. 60% Syrah, 40% Cinsault. 8,500 bottles produced.
So, so peppery. This is crackling with pepper, with fire. With iron, with blood. Yet gentle. Insistent. Rhythmic. Sad-happy. It tastes, and feels, like, a storybook story.
GV 16.5/20,
Now-2025 Tamlyn Currin, May 2021, jancisrobinson.com
Last spring Jancis Robinson praised the 2019 vintage as being a "really interesting, artisanal red", and the 2020 vintage is just as wild and promising. Etincelle Nomade translates as nomad spark. (This area still sees transhumance, the seasonal movement of flocks from lower, warmer pastures to the mountains). From 60% Syrah and 40% Cinsault: the latter brings bright strawberries to the blueberry of the Syrah. Lithe and supple, a true vin de soif, this pure and lively red is perfect for summer drinking.
Now-2022
---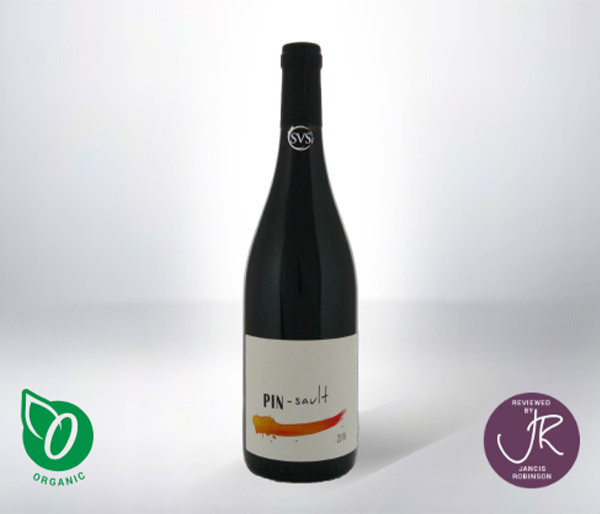 Two thirds Pinot Noir, and one third Cinsault, all from organically farmed vines grown on the calcareous slopes of Pic Saint-Loup - an unconventional but highly successful blends of not dissimilar varieties; Cinsault is also a mid-coloured variety producing lightish wines. This has a delightfully open and lifted scent of blueberries and raspberries - with a whiff of that Pinot farmyardy note. Light-bodied - but not without substance - this delivers a palate of both crunchy, fresh berries and riper glacé cherries. Vital and fresh, this should be served slightly chilled.
"I love the labels from Philippe Martin and Nathalie Héricourt! I don't think I've ever tasted a blend quite like this one. Has that feral-and-rose perfume that you find in both Pinot and Cinsault. Crisp, crimped, cool fruit, cut with precision and breathing earthy through the smell-taste of forest mushrooms, truffle, forest humus, decaying mossy logs deep in shade. This is one crazy blend, but I love it. Like a hipster with a Master's degree in musicology sitting around a forest campfire strumming folk songs on a gypsy banjo."

16.5/20 2021-2023 Tamlyn Currin, April 2021 jancisrobinson.com
---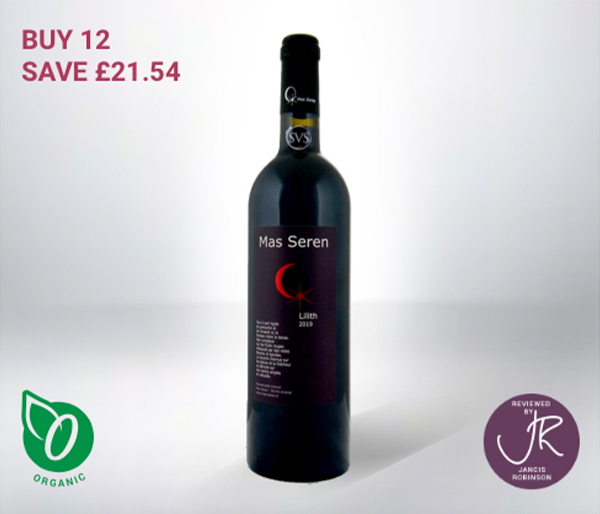 50% Cinsault, 50% Grenache Noir. 6,500 bottles produced.
The two Mas Seren reds are quite fun to taste side by side; like two siblings who have a family semblance but are also so intrinsically different that you're wondering, not out loud of course, how close the milkman is to the family. The Lilith is kind, likes berry jam on toast for breakfast with a cup of milk-free cocoa, will happily snug up for a cuddle, has a fiery temper, is emotionally demonstrative, eats meat, listens to Snow Patrol, does the chores, studies hard, is disciplined but balanced. And then there is sibling Étincelle…
17/20, Now-2025 Tamlyn Currin, May 2021, jancisrobinson.com
A different blend of halves of Cinsault grown on dolomite, and Grenache from calcareous limestone soils. Really extraordinary fragrance: fraises des bois and floral notes. So silky and fine. Now-2024
Emmanuelle Schoch is an indefatigable woman. With just eight hectares of vines, she works alone (no help from husband or children) apart from a little manual help from a worker who brings a horse drawn plough to the vines to clear weeds. "Seren" means star in Welsh. Her estate has vines around 400 metres up on the edge of the Cevennes, some 40 kms. north-west of Nimes. Here the folded geology is fascinating, leading to a mosaic of different soils: schist, dolomite, limestone fragments and volcanic grès rouges.
Viticulture and winemaking is near natural: organic cultivation; hand-picking; fermentation using only natural yeasts; and no barrels at all. Unsurprisingly the wines show an extraordinary purity. We had to ship them!
---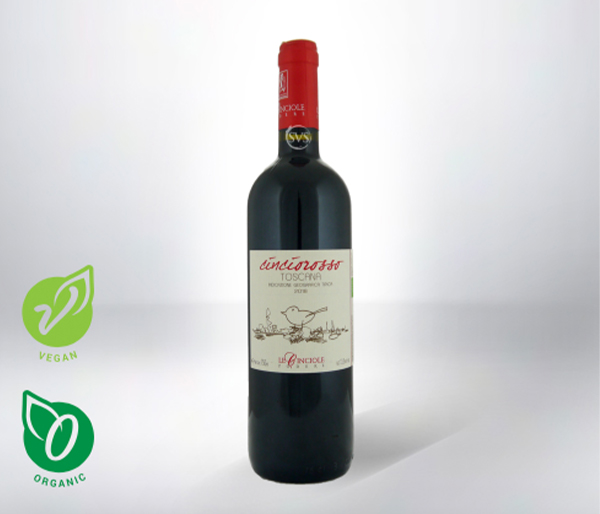 70% Sangiovese - from the younger vines at this organic Chianti Classico estate in Panzano - plus 15% each of Merlot and Syrah. No barrels, just from cement vat. Vibrant purple. Gorgeous rosepetal perfume; splendid richness of raspberry and blackberry fruit; and classic Italian acidity. One can discern an attractive sweetness from the Syrah. Exciting, very youthful, but also svelte.
Now-2023
---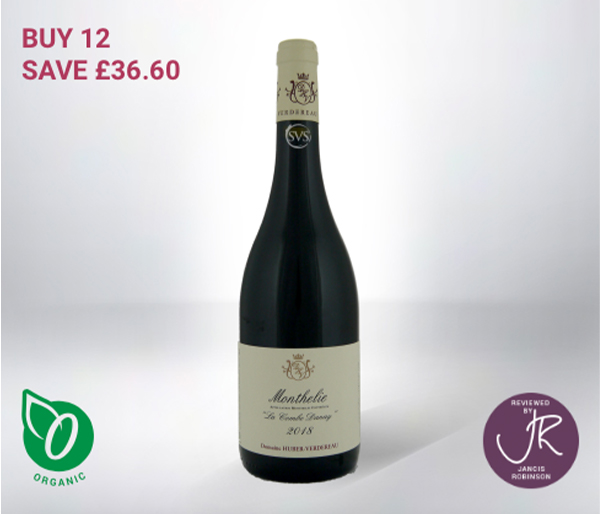 From vines planted in 1981. The plot is quite exposed, so colder and therefore later ripening. Aromatic nose of cherry and vanilla. Lush ripe fruit, well-integrated tannins, lovely length. A very elegant Monthélie, with enough structure to age.
2021-2026
"Pale raspberry red. Some rather attractive evolution on the nose already. Manages to be both delicate and flattering. Bone-dry finish, verging on drying, but this modestly priced wine should be of interest to those who seek finesse.
16.5+. Drink 2023-2029, Jancis Robinson MW, jancisrobinson.com, 13th January 2020.
---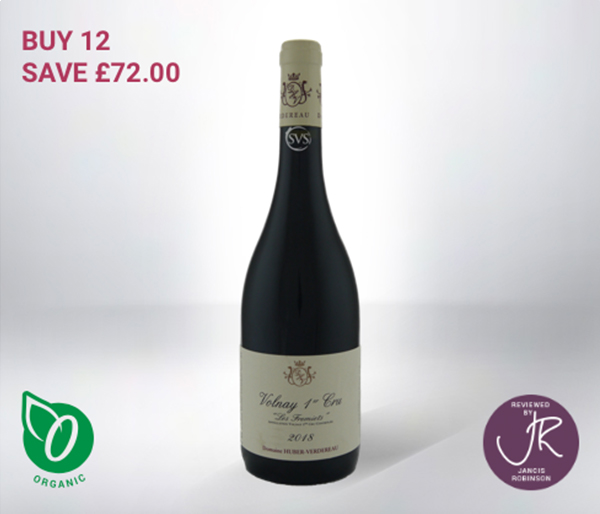 From a very small parcel of vines planted in 1984 in this sought after 1er cru, "un terroir très solaire", sheltered and which attracts the morning sun. The soil is orange here, rich in iron oxide. Deep ruby red. Highly perfumed nose - classic Volnay character. Rich, concentrated fruit and tannins. Expansive finish - great promise.
2022-2030
Mid crimson. Rather a powdery nose. And the fruit from this sunny spot is arguably just a tiny bit too jammy for comfort. Currently reminds me a little of a red Spangle (hard candy). There is some immediate pleasure but perhaps not that much Burgundian earthiness. But perhaps these certified biodynamic vines are just singing a particularly pure, uncomplicated song that will become much more complex with time. I'm giving the wine the benefit of the doubt.
16.5+ Drink 2025-2035 Jancis Robinson MW 13/01/20
---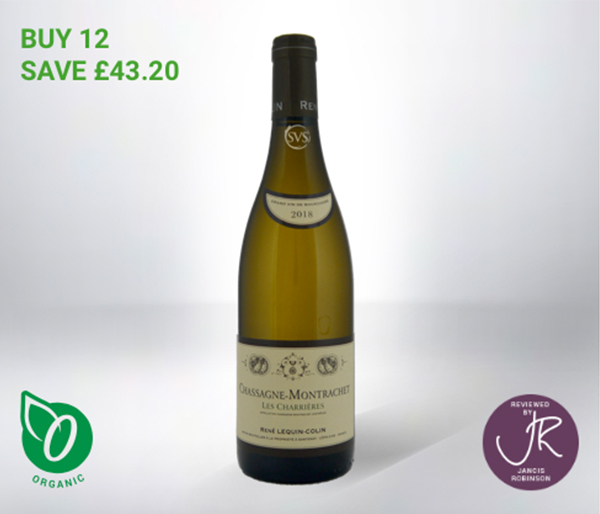 The fruit comes from very old, low yielding vines located just below the Batard-Montrachet Grand Cru; around 25% new oak is used. The result is an elegant wine with floral notes, stone fruit and generous on the finish - but also considerable concentration and poise.
Now-2027
"Frank fruit on the nose. Not too austere. Crunchy fruit. Bone-dry, chalky fruit from a plot '100 m below Bâtard', according to Stone Vine & Sun. Precise and bright. Easy to like.
QGV 16.5 Drink 2022-2028", Jancis Robinson MW, jancisrobinson.com, 13th January 2020
---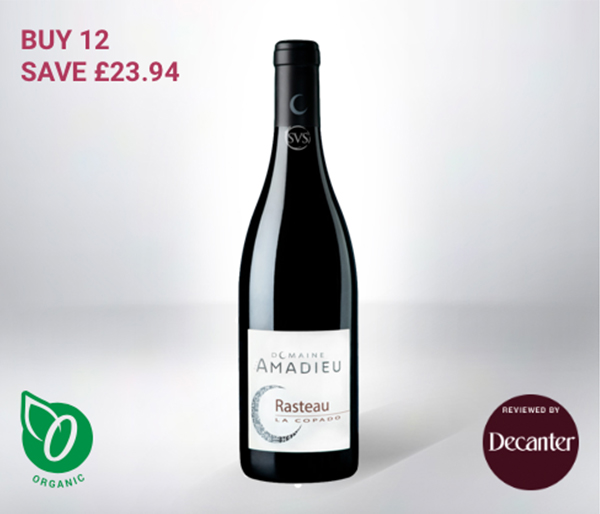 A new wine for us – Yves-Jean only makes 1,000 or so bottles. 50% Grenache, 40% Cinsault and 10% Syrah. Intriguing aromas of an exotic spice market and dried berries. Exciting attack: this is a huge wine, but unlike most Rasteaus it's not porty and /or jammy, rather showing attractively fresh blackcurrant and blackberry fruit. Will make perfect winter drinking with a daube or a chilli hot dish.
Now-2025
"Lovely fresh spiciness to the nose, cinnamon and black cherry. Really fresh and lively example, vibrant. All very defined and drinkable, this is delightful, and will drink well young. It's relatively petite for a Rasteau, but still has that inner sucrosité. The Cinsault works wonders."
92 pts. Matt Walls, Rasteau, December 2020 Cairanne & Vinsobres 2019: Report and top scoring wines
---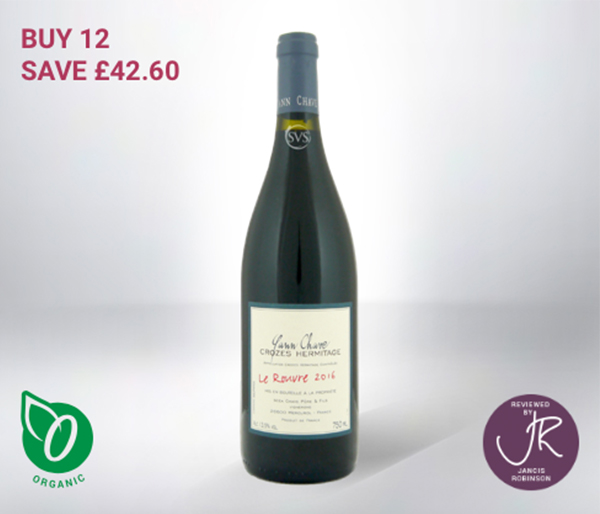 "Really rather glorious wine. Mid to dark crimson. Sweet and leathery with resolved tannins so this is a great time to enjoy this serious northern Rhône Syrah but it's still got lots of life in it. This wine has real focus and bite."
16.5/20 Drink 2020-2026, Jancis Robinson, May 2021
Named after a type of sessile oak; from parcels of 58 year old vines on the very stony fields at Les Chassis, aged for 12 months in new, one and two year old demi-muids, 600 litre barrels. Drinking perfectly, a gorgeous mouthful of black fruit with savoury notes. Always one of the best wines in the Crozes appellation. Now-2027
---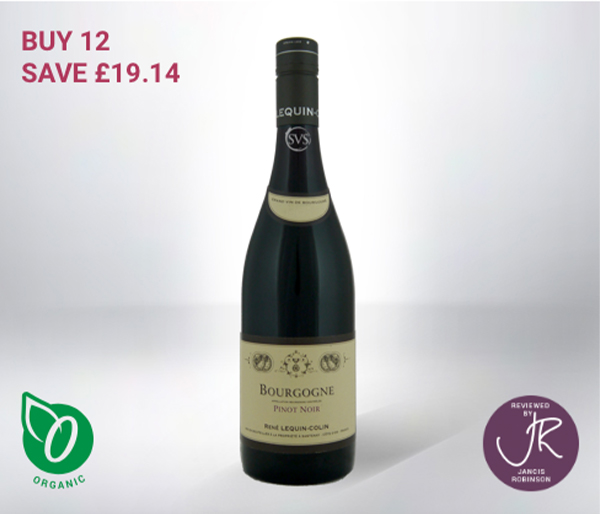 All the wine goes into barrel but only 10% new. Bottled under screw cap, this wine is all about fruit. Ripe black cherry aroma. Lots of ripe lush black fruit with soft tannins: this is so rounded and complete for a generic Bourgogne Pinot Noir. Great value.
Now-2024
All François's wines are now organically certified, though he chooses not to state as such on the labels as he wants them to sell on their own merits, not just because of a green symbol!