Top 6 Best Vegan Wines For 2021
3rd November 2021
Get ready for Veganuary 2022 next January with our selection of the best Vegan Wines for 2021!
The concept of vegan wines can be somewhat confusing. Whilst the easy explanation is that they are wines created without animal products, just how do animal products usually feature in a drink that is ultimately fermented grapes?
It might be surprising for non-vegans to realise that most wine producers will use animal-derived products, such as milk protein, egg whites or other fibres, as a filter for organic particles to clarify the wine.
But with more and more producers creating wines for vegan and vegetarian wine-drinkers, their vegan wines have been fined (the process of removing unwanted material) using natural substances such as clay or charcoal instead of animal-derived substances, the selection of delicious vegan wines has never been better.
So if you're going to take part in the ever-growing Veganuary 2022 campaign next January, or if you'd just like to discover some new delicious wines you might not have tried before, here's our selection of the best vegan wines for 2021.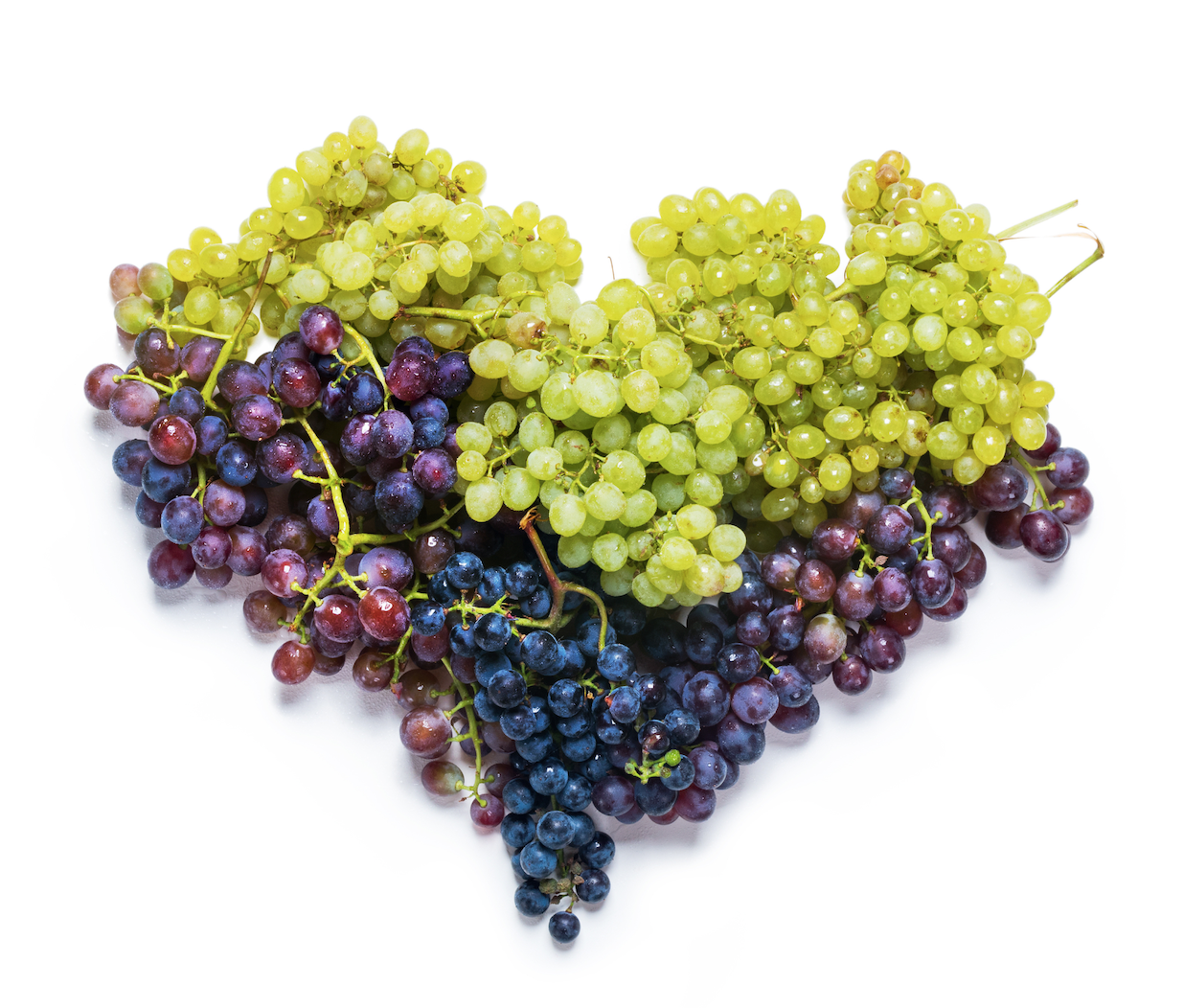 Here's our hand-picked list of the
Top 6 Best Vegan Wines For 2021
---
100% white Grenache from clay/limestone vineyards about 500 metres up (Terra Alta = highlands) in Catalonia. Here the altitude brings cool nights; and a dry wind known as El Cierzo keeps the vines healthy, enabling this to be made from organically grown grapes. This latest vintage is the first made using wild ferments too, just giving it a fraction more interest – and it would cost perhaps 50% more if it came from the Rhône.
This has become one of our best-regarded sub £10 whites. It's such a useful all-rounder and light enough to enjoy on its own. Grapefruit scented with herbs - rosemary and bay leaf - with attractive texture and a distinct, lightly almondy finish. Now-2023
---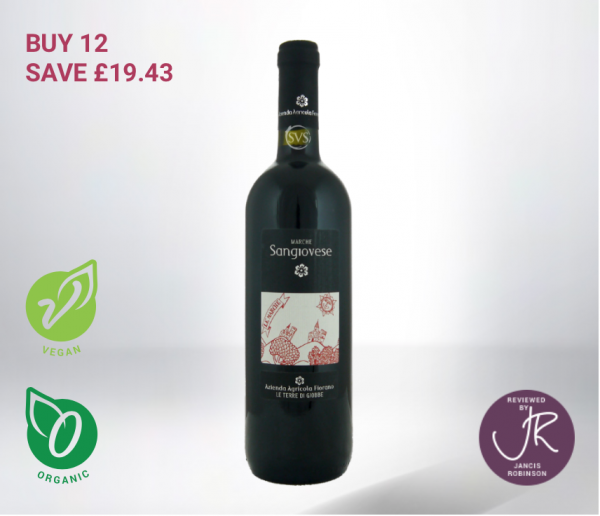 This delightful Sangiovese is Fiorano's principal wine, now renamed I Paoli after the owners Paolo Beretta and Paola Massi. The 2019 vintage is youthful and exciting. A fragrant, red-fruited scent prefaces a fairly wild and dramatic flowering on the palate. Unlike previous vintages this would definitely benefit from drinking with food - for example a tomato-based pasta - as it seems to show more mass; delivers an aromatic expansiveness; and then a dry, lightly savoury finish. Raspberry and mulberry fruit. Terrific at this price. Now-2023
"Full bottle just 1,117 g. Certified organic. Most grapes grown in an amphitheatre about 250–350 m up on the eastern side of the Apennines, about 15 km from the Adriatic.
Bright mid crimson. Fairly light nose of tangy Sangiovese with nicely balanced fruit that's sweeter than many a Tuscan example. Very approachable and easy to like. In their online description of this wine, SSV counsel serving it with food but I think it would be fine to drink without food. QGV 16/20, Drink 2020-2023," Jancis Robinson, October 2021
We started working with Paolo Beretta and Paola Massi, (he formerly a dentist and she a research pharmacologist) introducing their wines to this country in 2015, with immediate success. Their wines exemplify perfectly the virtues of small-scale - they tend just 5 hectares of vines - organic cultivation. All exhibit an entrancing purity of fruit, and all are bottled with minimal sulphur levels. They consider their grass-covered vineyards to lie in a special spot: mainly in an amphitheatre about 250-350 metres up on the eastern side of the Apennines, about 15 kms. from the Adriatic, beside their own olive groves, on a mix of clay, limestone and sand. And in case you plan a visit to the Marche the hospitality at their bed and breakfast is outstanding.
---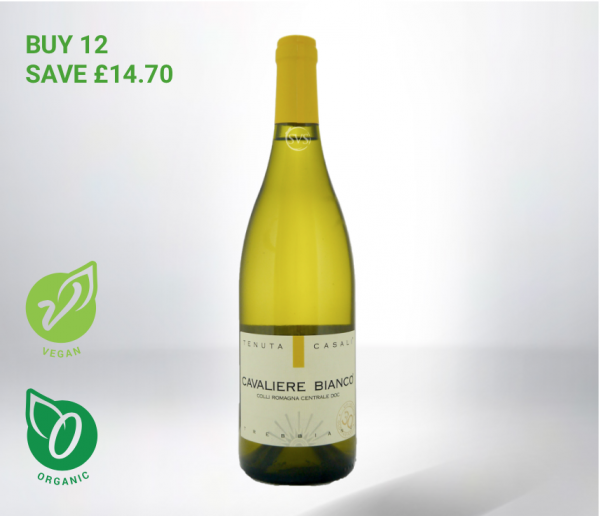 Named after the vineyard which was planted in 1985, this is organically farmed (in conversion) Trebbiano (Romagnolo) given about six months on its lees. Very ripe stone fruit with a tangerine hint, mineral bite, dry and intense. Now-2022
---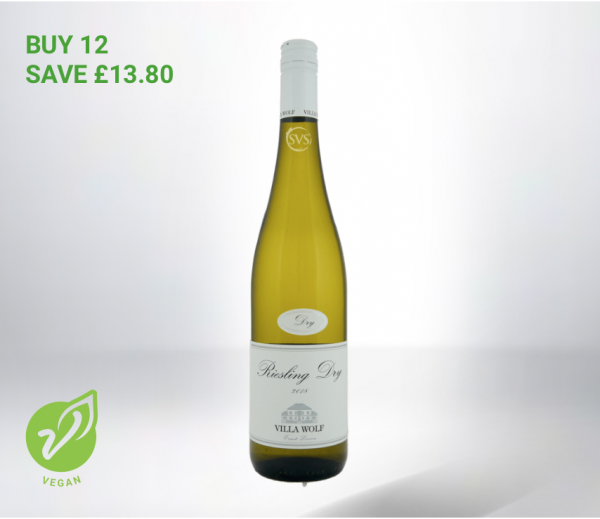 Crisp and crunchy style of Riesling. Dry, with just the merest hint of residual sugar. Delicious lime and stone fruit flavours. Now-2023
---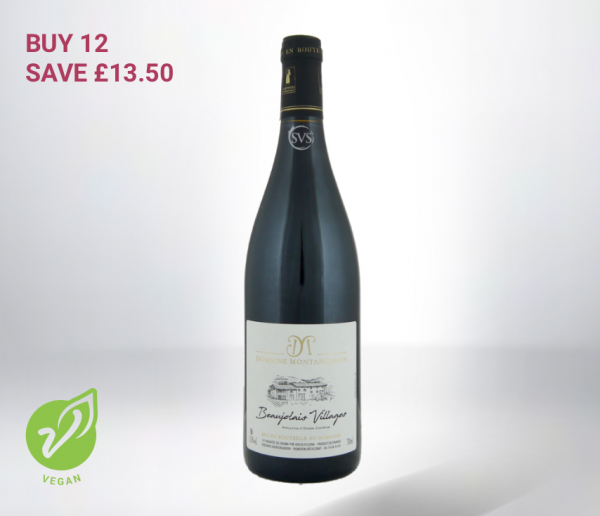 New model Beaujolais – fully ripe and easy-drinking but with inimitable local character too. Juicy, red and black-fruited, spot on. Now-2023
The reputation of the whole region of Beaujolais was badly damaged by the swill of Beaujolais Nouveau that flooded overseas markets in the 1980s - only now is it beginning to recover. This is the new model Beaujolais - fully ripe and easy-drinking but with inimitable local character too.
---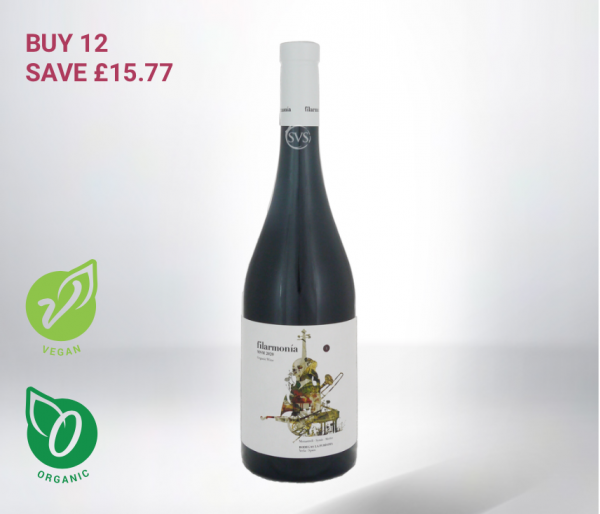 MSM stands for Monastrell, Syrah and Merlot, 34% of the former and 33% of the others. Certified organic & vegan, this is a crowd-pleaser, offering a gush of very ripe fruit - plum, blackberry and dark cherry - all underpinned by hints of vanilla and cinnamon. The ripe Syrah brings a certain sweetness. There's a pleasing mouth-coating quality too, with just a little well-integrated tannin. The instruments on the label are presumably intended to symbolise the varieties playing in harmony: certainly this is smooth and rounded. Now-2022
---
Lovingly Sourced by Stone, Vine & Sun
Join us in our love and discovery of vegan wine.
We source our amazing wines from small independent winemakers and as such you're unlikely to find them anywhere else in the UK.
Due to their exclusivity, these vegan wines may sell out. If any of our top Vegan Wines for 2021 is out of stock, you can view our range of vegan wines on the website or you can get in touch with us & we'd be delighted to suggest some stunning alternatives.