about-us
The Team
Simon Taylor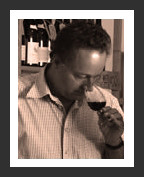 Simon Taylor worked at Sotheby's for 23 years, initially as a picture expert and increasingly in management, finishing as Deputy Managing Director of Sotheby's Europe. In the 1990s he became increasingly obsessed by wine and began travelling to taste, learn, and meet wine producers in France, South Africa and California. It was a natural (but financially insane) step in 2002 to dump the Bond Street office, lovely PA, expense account and business class flights, for a chicken-shed in Hampshire, and budget travel from Stansted.The compensation for him is standing in a vineyard, from the Languedoc to Argentina, and simply enjoying the soil, the land and the weather.
Happily married, with three great children and a golden retriever, Simon is nevertheless doomed to perpetual dissatisfaction as a long-term supporter of the Saints.
Gordon Coates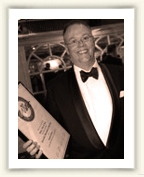 Gordon Coates originally studied Metallurgy and worked in the electronics industry for five years before letting his growing enthusiasm for wine get the better of him. Accepting a huge cut in salary and an increase in working hours he took a job as a trainee manager with Majestic Wine Warehouses. There he progressed rapidly through the company, managing stores in Reading, Salisbury and most recently Southampton.
Gordon was first lured to Stone, Vine & Sun in early 2004, when needing to source a range of wines to help train WSET Diploma students. When the opportunity came in early 2008 to join the team it was not a difficult decision to make the move.
Living in Southampton with his wife and their son, his love of Riesling and Pinot Noir is likely to ensure ongoing poverty.
Phil Hughes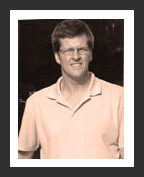 Phil Hughes joined the team in the summer of 2006 following retirement after 28 years as a Captain in the Army. A keen lifelong sportsman, with a particular love of alpine skiing, basketball and road cycling, Phil may well be seen on the local country lanes on his Trek bike delivering should the van require urgent repairs. Keen to pursue and develop his knowledge of wine, joining SVS came as a welcome career change.
Married with 2 teenage children and a chocolate Labrador called Lily, he lives in a village north of Winchester.
François Dupont
As you might guess from his name, Francois was born on the other side of the channel in the flat landscape of northern France. Over there he studied microbiology and commerce, and spent five years as a livestock broker. As a true northerner, his first beverage of choice was the lovely Belgian beer but he finally developed a taste for wine. This new relationship became a passion and he finally decided to move to the UK as this is the natural place to learn about wine. After 6 years working in the wine trade in Southern England he has also learned to drink tea and even some times has cheese on crackers! During his spell at Majestic (another catch for SVS!) he developed a rather costly addiction to champagne and he is currently falling for SVS's Burgundy selection...
Francois lives in the lovely village of Clanfield with Ginny.
Camilla Sellars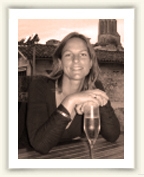 Camilla studied Languages at Exeter University, during which time she developed a passion for windsurfing. Following her graduation, she took off to compete on the Professional Windsurfers Association world tour. It did not take long for Camilla to realise that having sand between her toes and living out of a suitcase did not form the foundations of a sustainable career, so she returned to the UK to embark on a training contract with a City law firm. A short spell as a solicitor on the South Coast followed, before Camilla felt drawn by the appeal of wine rather than Wills.
With her language skills, and having already completed her Wine & Spirit Education Trust (WSET) Advanced certificate whilst living in London, it was a natural progression for Camilla to join the wine trade. She joined Stone, Vine & Sun in April 2011 having spent just over a year at Thierry's in Romsey, and during this time she has been studying for her WSET Diploma, which she completed in 2012. Camilla lives in Lymington with her husband Martin.
Our Favourite Selection
"From a very sunny, well-exposed site, this has become one of our benchmark wines: lightly (almost undiscernibly) oaked and with an ability to age..."
"This refined and pure Syrah is new to our list - in style it's worlds away from an inky Australian example, rather crafted in a light and fragrant..."
"A selection from our Summer list containing two bottles each of 3 whites and 3 reds, six different varieties, with a discount of 10%"

More Info
"From about 50% Syrah, 25% Grenache and 25% Carignan, grown on black schist vineyards near the village. Youthful, opaque purple. This delivers a..."
"Ripe pears and a touch of lavender honey on the nose. Attractive weight and rich texture, with bright, pure flavours of pear and melon: a lovely..."
"Sourced from the Woolshed block of Mud House's Marlborough vineyards in the upper Wairau Valley. The sheltered hillside site and clay soils shape..."
"Deep ruby. Ripe and seductive scent of morello cherries. This combines great purity of red fruit with impressive concentration. Lushly textured...."
"In 1998, after building a huge reputation at both Delegats and Martinborough Vineyards, Larry McKenna established Escarpment on 24 hectares of..."
"We continue with this excellent vintage fizz, made from Chenin Blanc (here known as Pineau de Loire) with 10% Chardonnay. Chenin Blanc has excellent..."
"A selection from our Loire list containing two bottles each of six whites; 1 sparkling, 2 dry, 1 medium and 2 sweet, at a discount of 10%."

More Info
"The "nameless" wine is a blend of 70% Sangiovese and 15% of each of Cabernet Sauvignon and Merlot. Soft purple. Aromas of red fruit and cloves...."
"The hillside slopes of the Apalta valley, a sub-region of Chile's warm Colchagua Valley is a superb terroir for red grapes, notably Carmenère...."