Tim Aktin is an award-winning wine writer and Master of Wine with 35 years' experience.
He writes for a number of publications, including Harpers, Decanter, The World of Fine Wine, Gourmet Traveller Wine and The Drinks Business and am one of the Three Wine Men.
Tim's a co-chairman of the International Wine Challenge, the world's most rigorously judged blind tasting competition, and has won over 30 awards for his journalism and photography. So far, he doesn't have a red nose to show for it.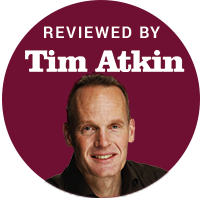 Any wine you see on our website that has this icon on the picture has had a great write up by Tim Aktin!