Grüner Veltliner
Grüner Veltliner (Green Veltliner) is a white wine grape variety grown primarily in Austria, Hungary, Slovakia, and the Czech Republic. The leaves of the grape vine are five-lobed with bunches that are long but compact, and deep green grapes that ripen in mid-late October in the Northern Hemisphere.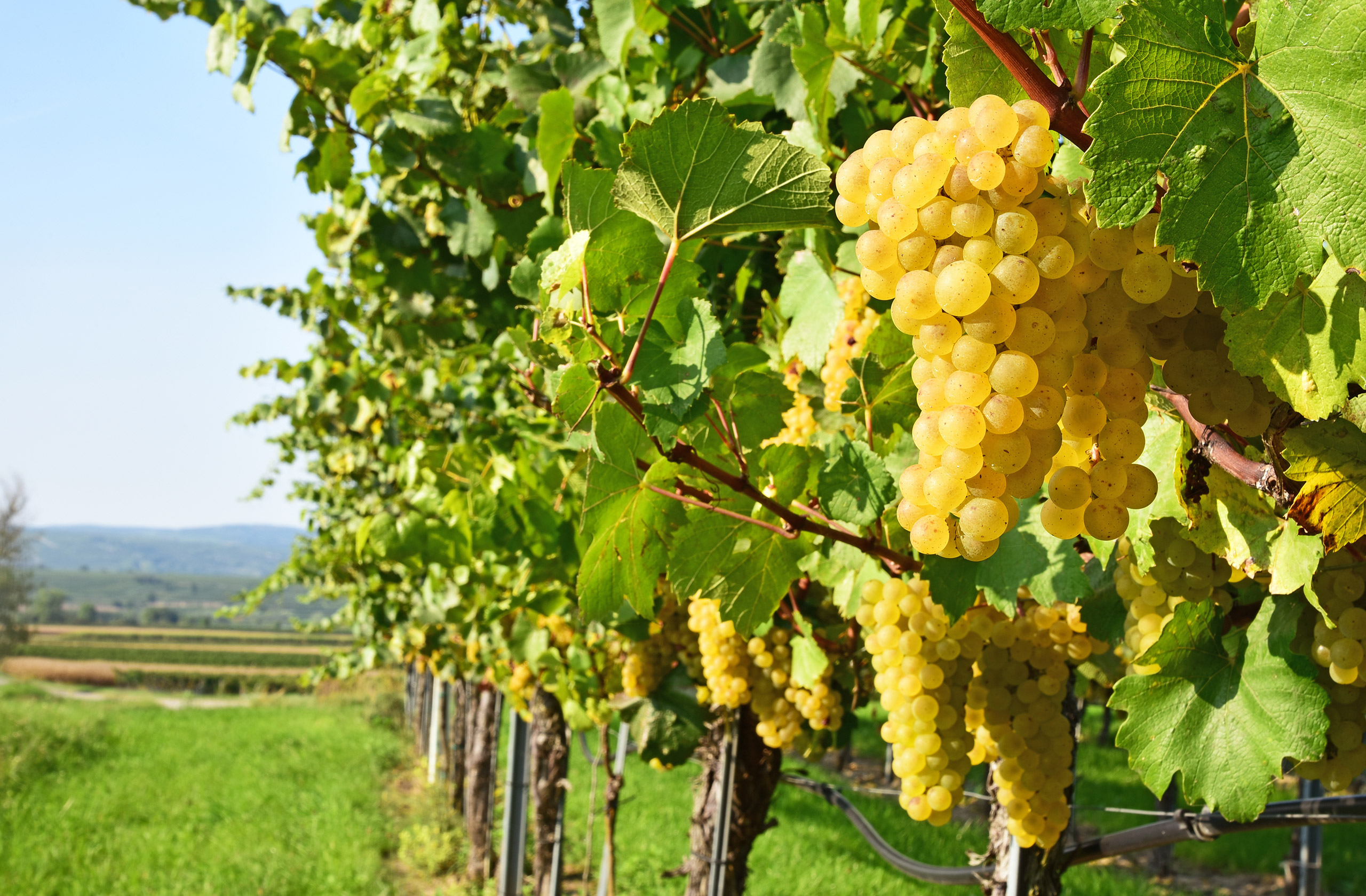 In 2008, Grüner Veltliner plantations in Austria stood at 17,151 hectares (42,380 acres), and it accounts for 32.6% of all vineyards in the country, almost all of it being grown in the northeast of the country. Thus, it is the most-planted grape variety in Austria. Some is made into sparkling wine in the far northeast around Poysdorf.
Along the Danube to the west of Vienna, in Wachau, Kremstal and Kamptal, it grows with Riesling in terraces on slopes so steep they can barely retain any soil. The result is a very pure, mineral wine capable of long aging, that stands comparison with some of the great wines of the world. In recent blind tastings organized by the Austrian Wine Marketing Board, Grüner Veltliners have beaten world-class Chardonnays from the likes of Mondavi and Maison Louis Latour.
Grüner Veltliner has a reputation of being a particularly food-friendly wine and is a popular offering on restaurant wine lists. It is made into wines of many different styles - much is intended for drinking young in the Heuriger (bars serving new wine) of Vienna, a little is made into sparkling wine, but some is capable of long-aging. The steep vineyards of the Danube (Donau) west of Vienna produce very pure, mineral Grüner Veltliners intended for laying down. Down in the plains, citrus and peach flavors are more apparent, with spicy notes of pepper and sometimes tobacco.