about us
The Team
Our experts are on hand to give you wine advice.
Simon Taylor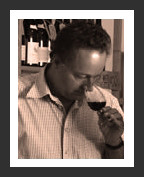 Simon Taylor worked at Sotheby's for 23 years, initially as a picture expert and increasingly in management, finishing as Deputy Managing Director of Sotheby's Europe. In the 1990s he became increasingly obsessed by wine and began traveling to taste, learn, and meet wine producers in France, South Africa and California. It was a natural (but financially insane) step in 2002 to dump the Bond Street office, lovely PA, expense account and business class flights, for a chicken-shed in Hampshire, and budget travel from Stansted.The compensation for him is standing in a vineyard, from the Languedoc to Argentina, and simply enjoying the soil, the land and the weather.
Happily married, with three great children (one of whom has ignored his advice not to enter the wine trade), two black labrador bitches, Simon also enjoys the ups and downs of supporting the Saints.
Phil Hughes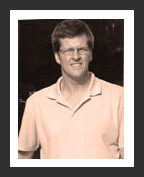 Phil Hughes has been a member of the SVS team since the summer of 2006 following a full career in the British Army. A keen interest in keeping fit and general outdoor activities he volunteers as a Duke of Edinburgh's expedition assessor during the summer months.
Over the years delivering for SVS his knowledge of the Hampshire countryside is now quite detailed and on the occasions that colleagues become lost he is able to give directions from his inbuilt sat nav.
Married with 2 grown up children and a now ancient chocolate Labrador called Lily, he lives in the Bourne valley on the outskirts of Andover.
François Dupont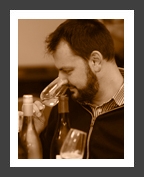 As you might guess from his name, Francois was born on the other side of the channel in the flat landscape of northern France. As a true northerner, his first beverage of choice was the lovely Belgian beer but he finally developed a taste for wine. It soon became an obsession so he decided to move to the UK as this is the natural place to learn about wine. After over 10 years working in the wine trade in Southern England he has also learned to drink tea and even some times has cheese on crackers! His first mission here was to develop on-trade business but he is now buying more and more French wine. His addiction to Burgundy is proving very costly so his love of Languedoc-Roussillon helps balancing the books.Francois lives in Clanfield with his wife and their two children.
Alistair Lacy
After working in the wine trade in London Alistair made the move to Hampshire in 2014. Having succumbed to the 4hr commute his natural progression was to the 20 minute commute and joined SVS in 2015. Loves all things Bordeaux, Burgundy and Rhone, but he is now being seduced by the wines of South America and Italy. Happily married with a son, a grumpy old cat and an exuberant labrador; he lives in the Meon Valley.
Liza Moore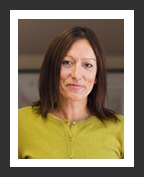 Every wine merchant needs a Liza in accounts. Liza has been here since 2005 and keeps the cogs of SVS running smoothly. Her desert island wine is our very own Drusian Prosecco
Lauren Burrows
Lauren joined us in 2017 from Majestic. The proofer of all proof readers and a welcome addition to the team.
Charles Savage
Charles joined us in 2017 to look after our Trade customers.