Back to all wines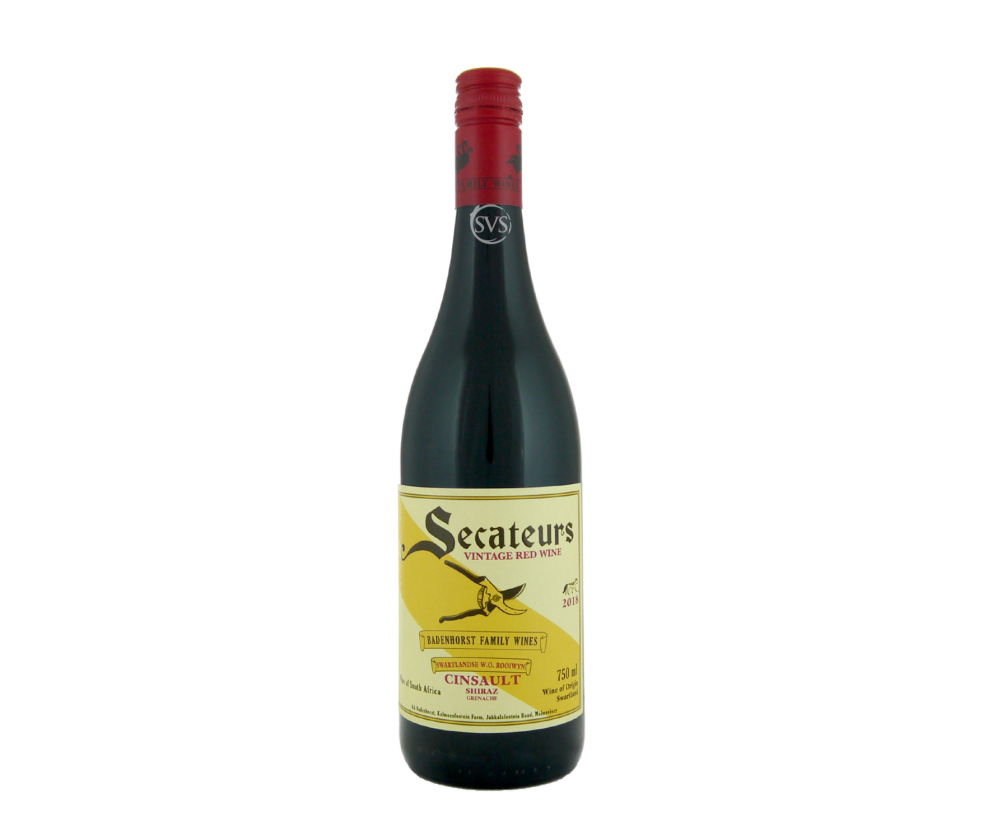 Buy 12
Save £15.30
Badenhorst, Secateurs Red, Swartland, 2019
Over the years this has changed from being a chunky blend based on Syrah to a more graceful one based on Cinsault (backed by Grenache and Shiraz), just rounded by time in large, old oak vats. The Cinsault makes this so easy drinking, with pretty... Read More
In Stock Now
ColourRed
RegionSwartland
GrowerBadenhorst
Grape VarietyCinsault blend
Vintage2019
ABV13%
Bottle75cl
ClosureScrewcap
Badenhorst Family Wines
Swartland, South Africa
We met Adi Badenhorst when he was making great wines at Rustenberg, and we have been shipping bottles from the family-owned vineyards at Kalmoesfontein farm on the Paardeberg for so many years that we still remember the days of bats nesting in the bedrooms and the resident Cape Cobra that lived behind one of the fermentation tanks!
The farm is now a...
Discover More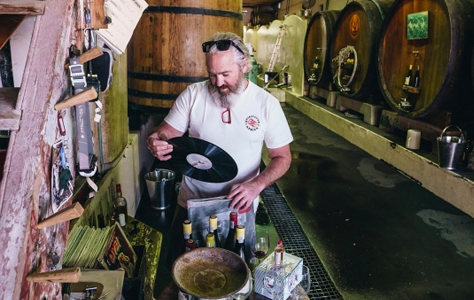 Here's the full tasting note for...
Badenhorst, Secateurs Red, Swartland, 2019
Over the years this has changed from being a chunky blend based on Syrah to a more graceful one based on Cinsault (backed by Grenache and Shiraz), just rounded by time in large, old oak vats. The Cinsault makes this so easy drinking, with pretty red fruit backed by savoury and spice notes. Adi says "we've turned the Red Blend a bit upside down…Why? Because Cinsault is a fabulous grape and always a pleasure to drink". Now-2022
After many years as the chief winemaker at Rustenberg, Adi Badenhorst was ready to take on the challenge of making wines from the family-owned vineyards at Kalmoesfontein farm on the Paardeberg, and bringing back to life an abandoned winery, now fully renovated. What is his secret? Well, he is crafting wines in a very traditional, minimal interventionist manner, using concrete fermentation tanks and old oak, often big old barrels which give no wood tannins at all. Whilst he professes total naivety along the lines of "Ach, man, we dump it all in here and it just makes itself", he is also highly thoughtful. He prefers to leave his reds, post-fermentation, on their skins for 6-12 months - as he believes this delivers smooth tannins, texture and suppleness. He is also moving towards picking earlier, to avoid jamminess and to seek a more perfumed, Rhône-like style.