Back to all wines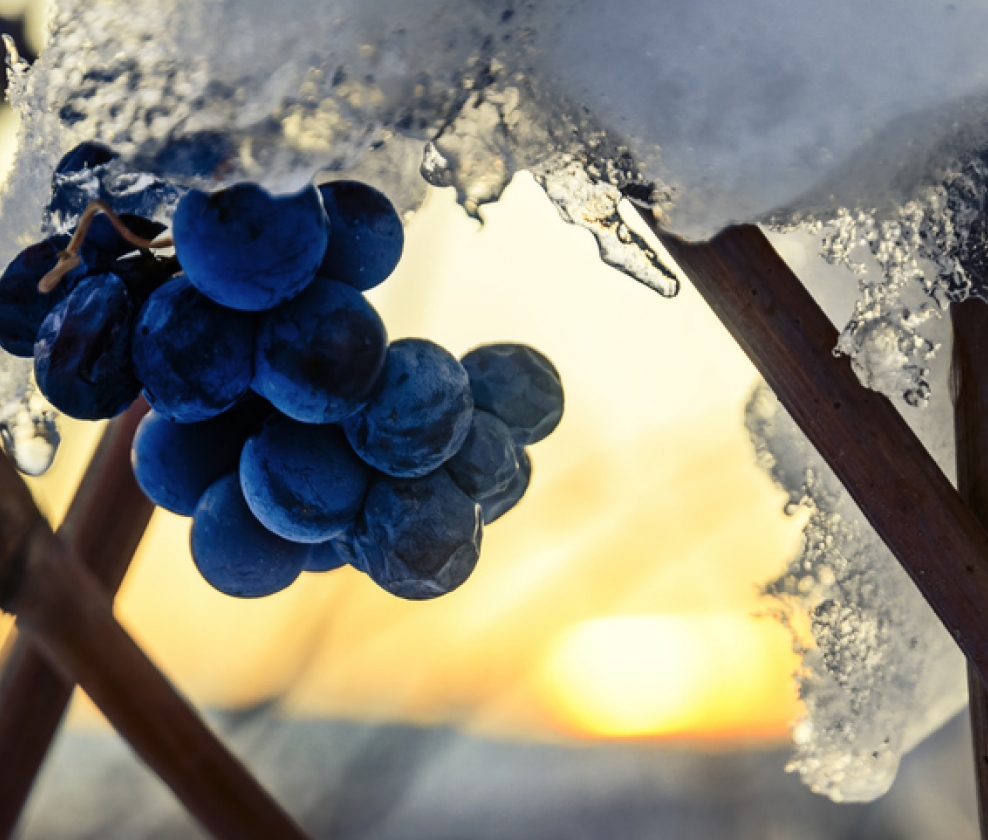 Winter Reds Case (6)
One bottle each of six reds, full-flavoured, generous, warming and food-friendly.
In Stock Now
Inside the case you'll get...
Les Vignerons d'Estezargues, Cuvee des Galets, Cotes du Rhone, 2021
This is the 19th consecutive vintage we have shipped of this deliciously fruity Côtes du Rhône, from this unfailingly reliable co-operative of just ten growers between Avignon and Nîmes. All wines here are from sustainably or organically farmed grapes, made naturally (i.e. without any additives bar the merest bit of sulphur to ensure stability) and bottled unfiltered.
Raspberryish mouthful, mildly spicy and very moreish. A long term favourite at SVS. Now-2025
 
ColourRed
RegionRhone
Sub RegionSouthern Rhône
VillageCôtes du Rhône
GrowerLes Vignerons d'Estézargues
Grape VarietyGrenache, Cinsault & Syrah
Vintage2021
ABV14%
Bottle75cl
ClosureCork
CodeESZ121
Les Vignerons d'Estézargues
Rhone, France
This small co-operative, in a little village in the Gard, just west of Avignon, is now getting more attention here because oenologist Denis Deschamps makes "natural" wines, i.e. without adding any sulphur (or anything else) during winemaking.
We find this mildly amusing: we have been quietly shipping decent volumes of these delicious, forward-fruited,...
Discover More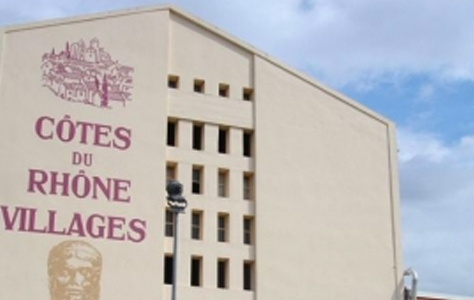 Grenache / Garnacha
Grenache / Garnacha
Grenache grows well in hot, dry regions, though it can develop very high (15 degrees+) alcohol.
As such it is grown principally in Southern France and Spain (as Garnacha). It is usually blended with other varieties in the Southern Rhône and Languedoc (Syrah, Mourvedre, Carignan, Cinsaut and others).
Its flavour usually encompasses the...
Discover More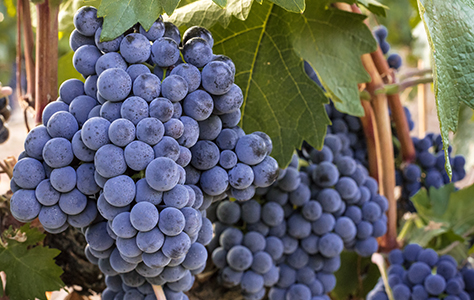 Rocca, Negroamaro, Salento, 2021
Well-made example of this masculine southern grape, hearty with some structure but also ready to drink. Deep, and lightly hazy. Lively cooked strawberry and black cherry core. Warming and friendly. Now-2025



ColourRed
RegionPuglia
Sub RegionSalento
GrowerRocca
Grape VarietyNegroamaro
Vintage2021
ABV13.5%
Bottle75cl
Château Beausejour, Fronsac, 2019
The Melet family has owned Château Beauséjour in Fronsac for five generations. Since 2011, the consultant oenologist has been one of Bordeaux's finest, Stéphane Derenoncourt: here the grapes are picked by hand and the wine is aged for eighteen months, two thirds in barrel. 85% Merlot, 10% Cabernet Sauvignon and 5% Cabernet Franc; and terrific this vintage, delivering ripeness but also lively, red-fruited freshness. Well-textured and complete. Now-2026



ColourRed
RegionBordeaux
Sub RegionFronsac
GrowerChâteau Beausejour
Grape VarietyMerlot, Cabernet Sauvignon & Cabernet Franc
Vintage2019
ABV14.5%
Bottle75cl
Cabernet Franc
Cabernet Francis a parent of Cabernet Sauvignon.
A cross of it with Sauvignon Blanc resulted in Cabernet Sauvignon. Cabernet Franc tends to be softer and has less tannins than Cabernet Sauvignon, although the two can be difficult to distinguish. Many of the red wines of the Loire are primarily Cabernet Franc.
Origins ...
Discover More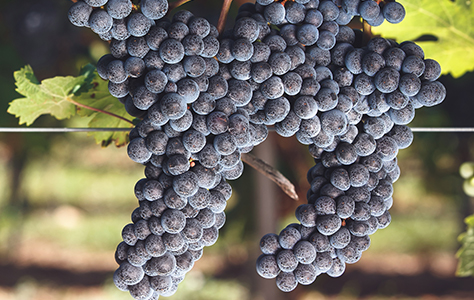 Michele Biancardi, Primitivo Puro, IGT Puglia, 2022
As the name implies, 100% Primitivo Primitivo.
Such a seductive wine – flamboyant colour; a flagrant fruit cocktail of fresh strawberries, red cherries, blackcurrants and blueberries; plus notes of liquorice, spice and pepper. Juicy enough to drink on its own yet with plenty of concentration for food.  Gorgeous vitality and punch. Now-2026
It's highly unusual to find a Puglia Primitivo at 13.5% (they're usually 15%) so I am not surprised that this wine tastes...
ColourRed
RegionTuscany
GrowerMichele Biancardi
Grape VarietyNero di Troia & Primitivo
Vintage2022
ABV13.5%
Bottle75cl
MethodOrganic
Jancis Robinson
We get super excited when Jancis Robinson (or one of her team) write about our wine!
Voted the world's most influential wine critic in polls in the US, France and internationally in 2018, Jancis views herself as a wine writer rather than a wine critic.
She writes daily for JancisRobinson.com and weekly for the Financial Times. She is founder-editor of The Oxford Companion...
Discover More

Piekenierskloof, Pinotage, 2021
A clean and vibrant example of South Africa's homegrown grape, developed by Abraham Perold in the 1920s as a cross between Pinot Noir and Cinsault (then known as Hermitage), hence the name. Sombre purple. Flamboyant blackberry and dark plum fruit, heated but not jammy. Peck of spice and dark chocolate hint from oak ageing. Intense. Good backing tannin. Traditional example, perfect to accompany grilled beef. Now-2026



ColourRed
RegionPiekenierskloof
GrowerPiekenierskloof
Grape VarietyPinotage
Vintage2021
ABV14%
Bottle75cl
CodePIK421
Piekenierskloof
South Africa
For years I had been hearing about Piekenierskloof – not as a wine producer but as a source of grapes for numerous other winemakers, young and old.
I didn't realise that Piekenierskloof wasn't just a ward (the smallest geographical unit in the South African regional classification) but one large estate, formerly a...
Discover More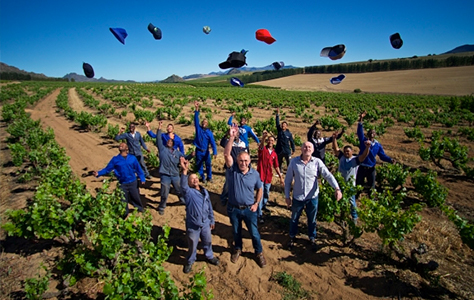 Pinotage
Pinotage: a living national treasure or "the only grape variety which is carcinogenic"?
Pinotage is the one original South African grape, developed by Abraham Perold in Stellenbosch in 1925 by crossing Pinot Noir and Cinsault, then known as Hermitage.
It has the acidity of the former parent and the warm generosity of the latter. South Africans can't make up...
Discover More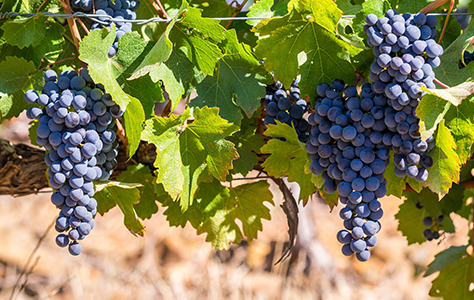 Finca Deneza Malbec, Mendoza, 2021
From vines averaging 25 year old vines in Maipú. Red and black-berried fruit, peck of spice, supple enough to be enjoyed without food. Now-2025



ColourRed
RegionMendoza
Grape VarietyMalbec
Vintage2021
ABV14%
Bottle75cl
CodeDEN121
Malbec
Malbec is a red grape whose home is in south-west France, and specifically in the appellation of Cahors.
There (known as Cot) it makes a strongly flavoured wine which is, all too often, tannic and rustic and needs several years ageing to show its best.
Like Carmenère in Chile, it is much more successful in Argentina than in its homeland. Introduced in the mid 19th...
Discover More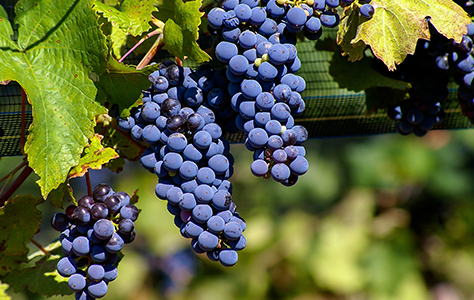 Here's the full tasting note for...
Winter Reds Case (6)
One bottle each of six reds, full-flavoured, generous, warming and food-friendly.