Back to all wines
Buy 12
Save £22.74
Domaine de Cazaban, Cabardès, Les Petites Rangèes, 2020
"60% Syrah, 40% Cabernet Sauvignon blend that's certified organic. Very well-integrated blend with a little bit of evolution. Serious wine with a beginning, middle and end. Very healthy-tasting." 16.5/20, Drink 2023-2029, Jancis... Read More
In Stock Now
ColourRed
RegionLanguedoc-Roussillon
GrowerCazaban
Grape VarietySyrah & Cabernet Sauvignon
Vintage2020
ABV14%
Bottle75cl
MethodOrganic
Languedoc-Roussillon
There's something very complete about our annual offer of wines from the Languedoc and Roussillon: with whites, rosés and reds, and wonderful fortified wines, the Vins Doux Naturels which are such a speciality of the region, there should be something for all tastes. Secondly, there are wines for every budget; at every level we believe these wines continue to offer terrific...
Discover More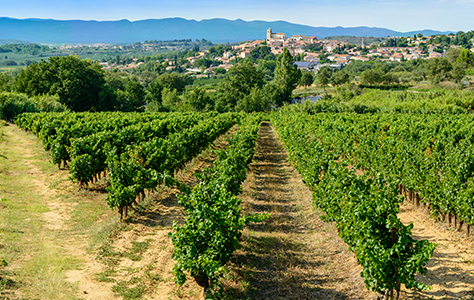 Cabernet Sauvignon
The most prestigious red grape?
Origins
Bordeaux region, as a natural cross of Sauvignon Blanc and Cabernet Franc (established 1997 by DNA analysis)
Was known as Vidure or Petit-Vidure
Spread throughout left bank of Bordeaux, supplanting white grapes
Characteristics
Fairly easy to grow: hardy, buds...
Discover More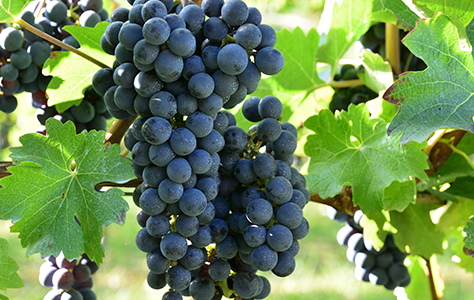 Here's the full tasting note for...
Domaine de Cazaban, Cabardès, Les Petites Rangèes, 2020
"60% Syrah, 40% Cabernet Sauvignon blend that's certified organic.
Very well-integrated blend with a little bit of evolution. Serious wine with a beginning, middle and end. Very healthy-tasting." 16.5/20, Drink 2023-2029, Jancis Robinson MW, May 2023
Cabardès is an unusual appellation just north of Carcassonne, where Mediterranean grapes like Syrah and Grenache are blended with Bordeaux varieties Merlot and Cabernet Sauvignon. You rarely see this combination outside Australia. This wine is from 60% Syrah and 40% Cabernet Sauvignon, grown right by the domaine, given 9 months in barrel, some new. Very deep hue - it's from a pair of inky grapes. Chocolatey oak to the force. So rich and velvety, with voluptuous blackberry and black plum fruit. A merest herbaceous hint from the Cabernet prevents the lushness being overpowering. Gentle tannins. Outstanding. Now-2025