Back to all wines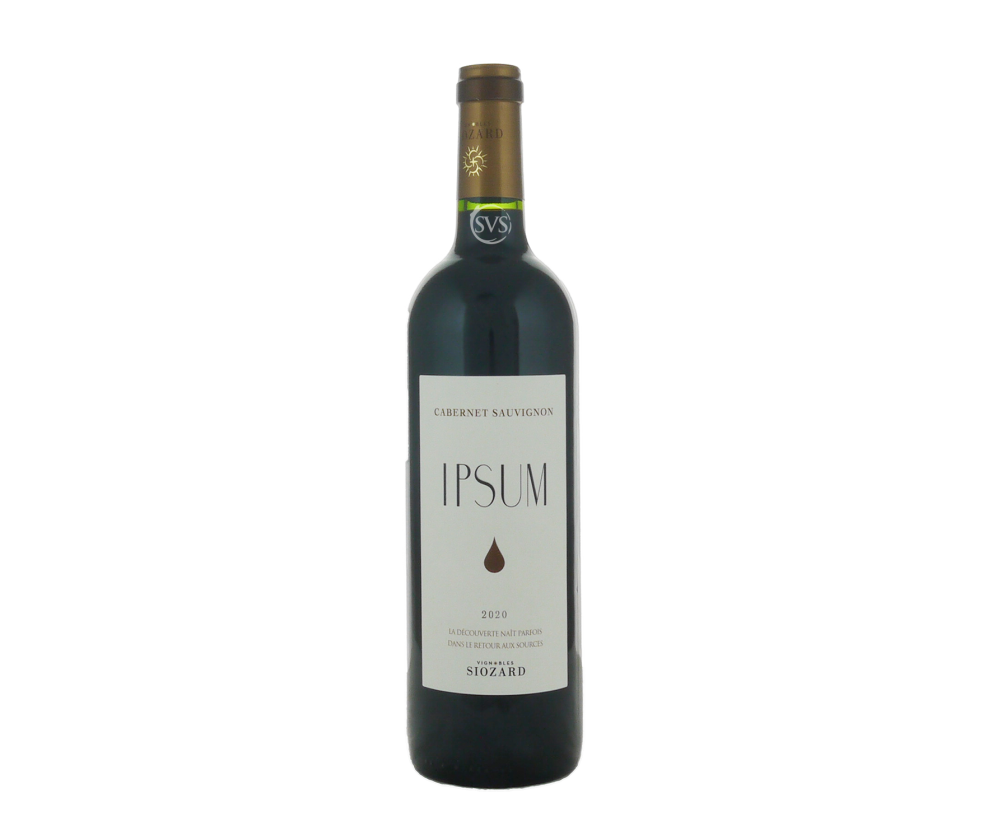 Buy 12
Save £15.54
Ipsum, Cabernet Sauvignon, Bordeaux, France,2020
You don't often see this - a single grape variety proud on a Bordeaux label. The Siozard twins, Larent and David, are happy to experiment with different approaches to sell their wines. The fruit is all from a 3 hectare plot in... Read More
In Stock Now
ColourRed
RegionBordeaux
Grape VarietyCaberenet Sauvignon
Vintage2020
ABV13%
Bottle75cl
CodeIPS120
Here's the full tasting note for...
Ipsum, Cabernet Sauvignon, Bordeaux, France,2020
You don't often see this - a single grape variety proud on a Bordeaux label. The Siozard twins, Larent and David, are happy to experiment with different approaches to sell their wines. The fruit is all from a 3 hectare plot in Entre-Deux-Mers, vinified gently at low temperature and bottled unoaked: all to preserve freshness of fruit.
A silky, super- fruity Bordeaux which tastes more like a new world Cabernet in its ripeness and approachability. Very fragrant. Pretty strawberry and ripe redcurrant flavours. Minimal tannins - just a hint on the finish - but splendid fruit concentration. A point of difference! Now - 2023