Back to all wines
Buy 12
Save £19.80
aRTISAN, Neusiedlersee DAC Reserve Welschriesling Beerenauslese, 2019
It's not as well known as it should be that the vineyards around the Neusiedlersee represent one of the finest spots in the world for the production of sumptuous late harvest wines. The combination of dry, sunny autumns with the moisture... Read More
In Stock Now
ColourWhite
RegionBurgenland
GrowerArtisan Wines
Grape VarietyWelschriesling
Vintage2019
ABV9%
Bottle37.5cl
ClosureScrewcap
Artisan Wines
Artisan
Artisan combine traditional craftsmanship in the vineyards with the art of processing their grapes into wine by embracing methods that have great respect for the environment. Their work creates expressive wines with the taste of their terroir.
The artisans
The vineyard is owned and managed by Franz Schneider and Ulrike...
Discover More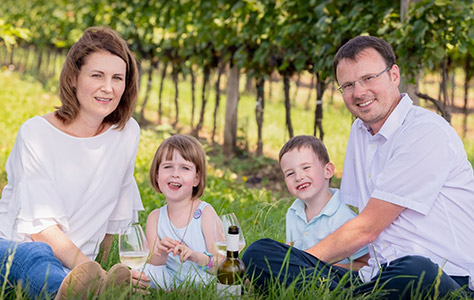 Here's the full tasting note for...
aRTISAN, Neusiedlersee DAC Reserve Welschriesling Beerenauslese, 2019
It's not as well known as it should be that the vineyards around the Neusiedlersee represent one of the finest spots in the world for the production of sumptuous late harvest wines. The combination of dry, sunny autumns with the moisture off the lake creates perfect conditions for noble rot to develop. Welschriesling ripens late and retains its acidity, so although this Beerenauslese has 145 grams of residual sugar per litre, that's balanced by tingling acidity. Highly perfumed; with stunning botrytic, lime marmalade character, and plenty of viscosity, this is a real treat, to be sipped on its own or enjoyed with strong cheeses. Now-2030