Back to all wines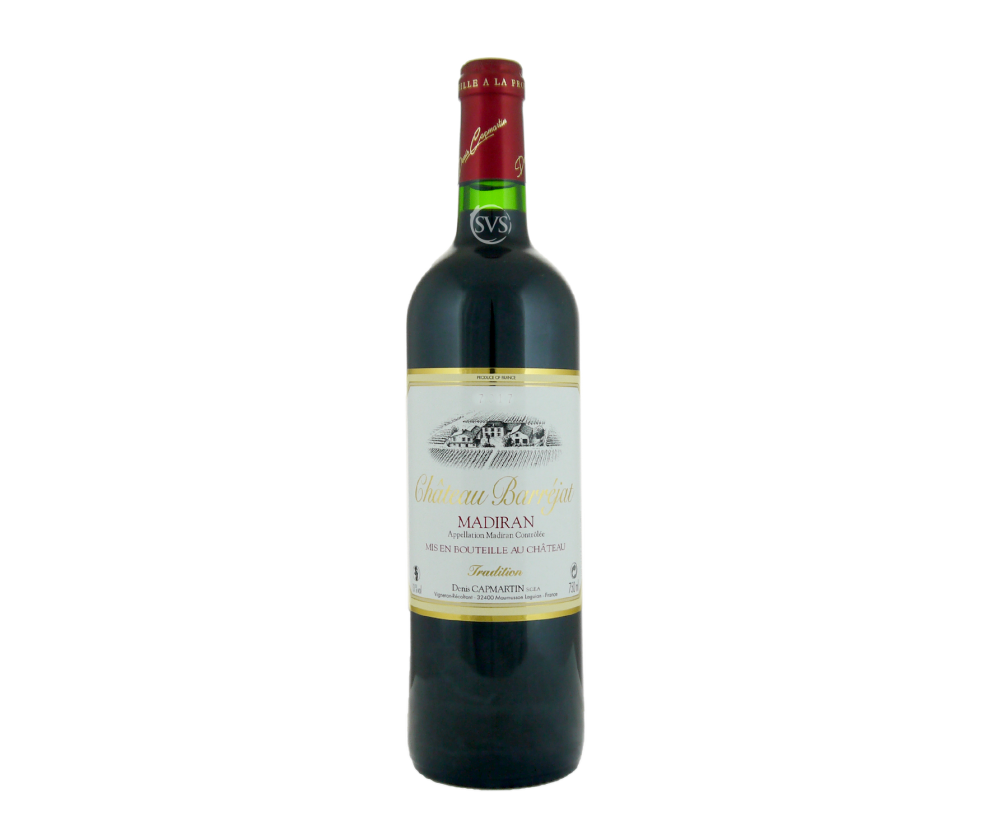 Buy 12
Save £16.13

Chateau Barrejat, Madiran, Tradition, 2018
"Deep purple. Smooth, sweet fruit with more lift and less tannin (despite Tannat's reputation) than a typical red bordeaux." GV 16/20, Drink 2020-2023, Jancis Robinson MW, May 2021 Deeply hued and concentrated blend of 60% of... Read More
In Stock Now
ColourRed
RegionMadiran
GrowerDenis Capmartin
Grape VarietyTannat, Cabernet Franc & Cabernet Sauvignon
Vintage2018
ABV13%
Bottle75cl
CodeBAJ118
Cabernet Franc
Cabernet Francis a parent of Cabernet Sauvignon.
A cross of it with Sauvignon Blanc resulted in Cabernet Sauvignon. Cabernet Franc tends to be softer and has less tannins than Cabernet Sauvignon, although the two can be difficult to distinguish. Many of the red wines of the Loire are primarily Cabernet Franc.
Origins ...
Discover More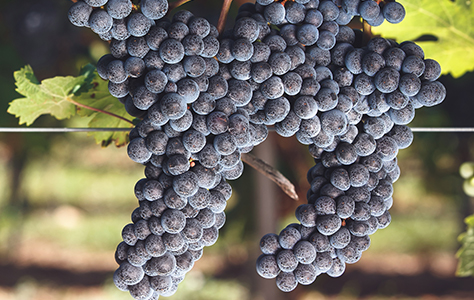 Jancis Robinson
We get super excited when Jancis Robinson (or one of her team) write about our wine!
Voted the world's most influential wine critic in polls in the US, France and internationally in 2018, Jancis views herself as a wine writer rather than a wine critic.
She writes daily for JancisRobinson.com and weekly for the Financial Times. She is founder-editor of The Oxford Companion...
Discover More

Here's the full tasting note for...
Chateau Barrejat, Madiran, Tradition, 2018
"Deep purple. Smooth, sweet fruit with more lift and less tannin (despite Tannat's reputation) than a typical red bordeaux." GV 16/20, Drink 2020-2023, Jancis Robinson MW, May 2021
Deeply hued and concentrated blend of 60% of the local grape Tannat with 20% each of Cabernets Sauvignon and Franc; a great value, old fashioned, country wine.
Vibrant purple. Forward, drink-me combination of vibrant black fruit, bright acid and light tannin. Dry, savoury, terrific with any meat dish, very more-ish and deservedly a best seller. Now-2024