Back to all wines
Buy 12
Save £13.14
Stonedance, Granite White, Swartland, 2020
Look at this – a Swartland Chenin blend for less than 10 pounds a bottle! Stonedance is a subsidiary label of Piekenierskloof and they have just launched this unoaked white, from 85% Chenin Blanc with 10% Viognier and 5%... Read More
In Stock Now
ColourWhite
RegionSwartland
GrowerPiekenierskloof
Grape VarietyChenin Blanc, Viognier, Chardonnay
Vintage2020
ABV12.5%
Bottle75cl
ClosureScrewcap
Piekenierskloof
Piekenierskloof South Africa For years I had been hearing about Piekenierskloof – not as a wine producer but as a source of grapes for numerous other winemakers, youngand old. I didn't realise that Piekenierskloof wasn't just a ward (the smallest geographical unit in the South African regional classification) but one large estate, formerly a co-operative but now...
Discover More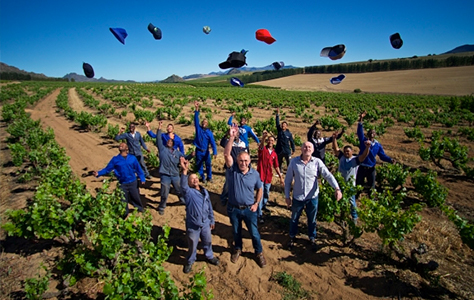 Here's the full tasting note for...
Stonedance, Granite White, Swartland, 2020
Look at this – a Swartland Chenin blend for less than 10 pounds a bottle! Stonedance is a subsidiary label of Piekenierskloof and they have just launched this unoaked white, from 85% Chenin Blanc with 10% Viognier and 5% Chardonnay.
So open and fruity – stone fruit (from that dollop of Viognier) plus crunchy green apple and tangerine; with a pleasant floral accent and a mineral zip. Crisp and dry finish. Perfect to drink on its own or with prawn and crab dishes. Now-2022