Back to all wines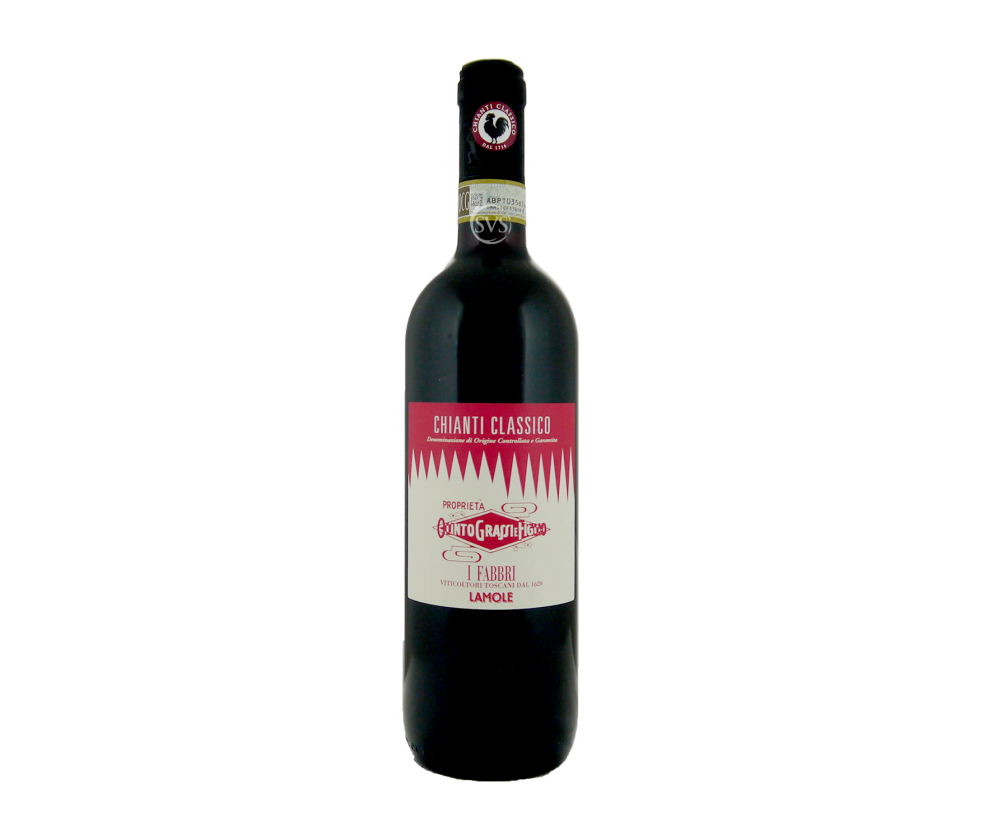 I Fabbri, Chianti Classico, Lamole, 2018
We shipped this wine last summer, little realising it would swiftly win two top accolades within Italy and high praise from Jancis Robinson, MW.Arguably the best known wine Italian guide is the Gambero Rosso, whose top award (admittedly given to... Read More
Out of Stock, why not try instead...
ColourRed
RegionTuscany
GrowerI Fabbri
Grape VarietySangiovese
Vintage2018
ABV13%
Bottle75cl
MethodOrganic
Sangiovese
Sangiovese Sangiovese is Chianti. fresh, perfumed fruit with a fine spice of acidity and clean refined palate - can age well. Origins Originally known in its wild form by the Etruscans in the area around what is now Florence as Sanguis Jovis, or 'Blood of Jupiter' Characteristics Thin, inky low quality to long-lived, concentrated...
Discover More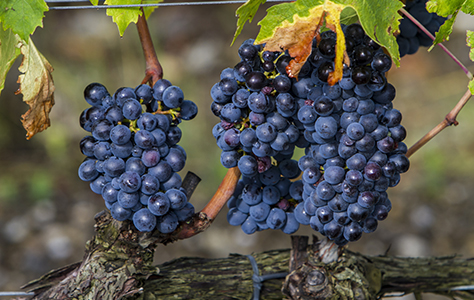 Here's the full tasting note for...
I Fabbri, Chianti Classico, Lamole, 2018
We shipped this wine last summer, little realising it would swiftly win two top accolades within Italy and high praise from Jancis Robinson, MW.

Arguably the best known wine Italian guide is the Gambero Rosso, whose top award (admittedly given to quite a few wines) is Tre Bicchieri, three glasses. Lamole won this in the 2021 guide, and was described thus (our translation):
"The quintessence of the Lamole sub-zone is perfectly realised in the Chianti Classico Lamole '18. A wine with whispering and elegant aromas, reminiscent of the earth and flowers, with an intriguing hint of iron. In the mouth it develops lightly but not skeletally, delivering a really fresh, rhythmic and inviting sip".

The Slowine Guide - which celebrates small-scale, artisanal (and often organic) producers - made Lamole a "Top Wine". In our translation:
"The goal is not to override the expression of the terroir, with a traditional vinification that enhances the pure aromatics and the peculiar delicacy of taste excited us and took us back in time. It has floral and earthy aromas with a mineral and fruity base. It's expressive, breezy and intriguing, with a long, fresh and savoury finish".

"Pale garnet. Beautiful purity! Just the fruit, the whole fruit and nothing but the fruit. Not rich, not heavy but ethereal. The fruit is halfway between sour plums and prunes. Clean as a mountain stream. But probably best served with food that's not too emphatic. Very fine persistence though. Drink 2020-2024, 17/20" Jancis Robinson, jancisrobinson.com, 11th November 2020

Now, this is not a wine for those who seek density, power and oak. As the reviews above and our note below indicate, it's unoaked, a light, pure and graceful wine with just 13% alcohol. Organic estate I Fabbri in Greve, run by 11th generation owner Susanna Grassi, is one of the highest in Chianti Classico: 630m. of altitude brings freshness and an old-fashioned moderate alcohol to Lamole. 100% Sangiovese from concrete tank. A lovely, gentle, classic style: pure cherry flavours with perfectly judged tannins. Ready, delicious. Now-2025