Back to all wines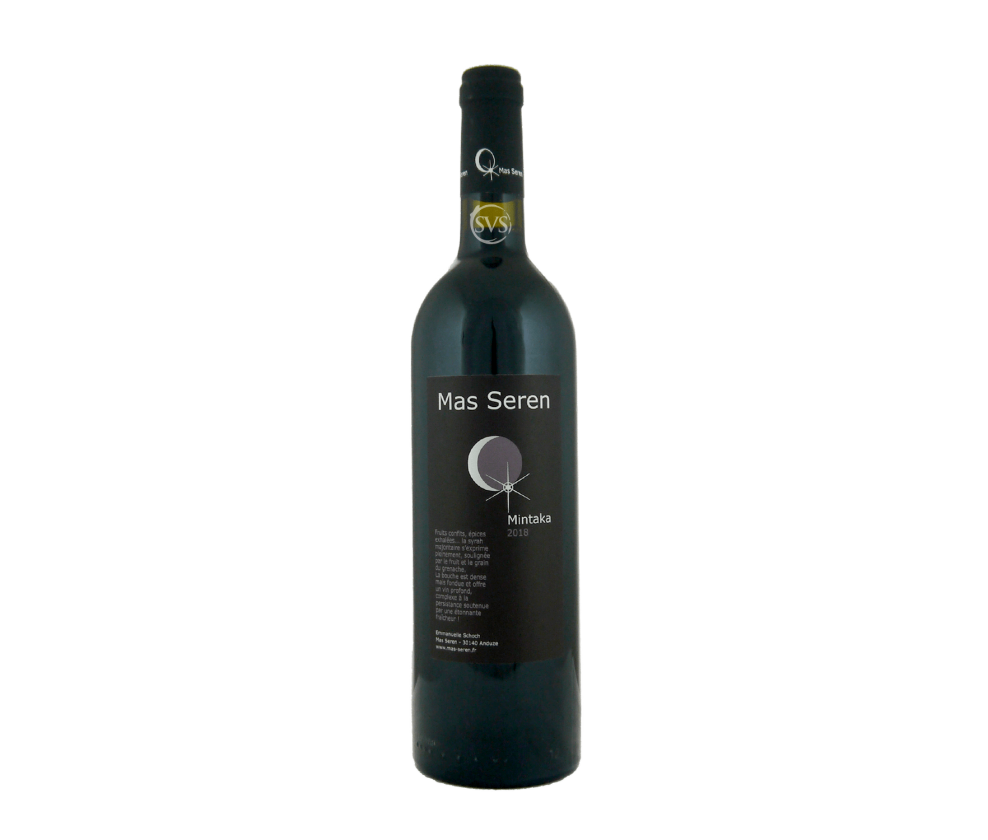 Buy 12
Save £27.00

Mas Seren, Mintaka, IGP Cevennes, 2018
"75% Syrah, 25% Grenache. 3,500 bottles produced. Bovril-beefy plum nose. Umeboshi plums and a whole drag act of herbs. This wine is juicy, prancing, serious, moody, dark, crazy, fun, aggressive, voluptuous. This wine walks a long,... Read More
In Stock Now
Here's the full tasting note for...
Mas Seren, Mintaka, IGP Cevennes, 2018
"75% Syrah, 25% Grenache. 3,500 bottles produced.
Bovril-beefy plum nose. Umeboshi plums and a whole drag act of herbs. This wine is juicy, prancing, serious, moody, dark, crazy, fun, aggressive, voluptuous. This wine walks a long, alley-shadowed line and comes out blazing no matter the bruises. This wine tastes of late-night tears and trouble and bleeding mascara and hard-ass music and strength and vulnerability and that cotton make-up pad stained black and red and that cold slot between night and day when everything tastes bitter and yet sweet; old and yet young.17/20 Drink 2022-2030" Tamlyn Currin, jancisrobinson.com, May 2021
Named after the dark star from the Orion constellation, 75% Syrah, 25% Grenache. Again that lovely fragrant nose. Ripe black fruits with spice and liquorice, concentrated, with velvety tannins and great length. This will age well. Now-2026

Emmanuelle Schoch is an indefatigable woman. With just eight hectares of vines, she works alone (no help from husband or children) apart from a little manual help from a worker who brings a horse drawn plough to the vines to clear weeds. "Seren" means star in Welsh. Her estate has vines around 400 metres up on the edge of the Cevennes, some 40 kms. north-west of Nimes. Here the folded geology is fascinating, leading to a mosaic of different soils: schist, dolomite, limestone fragments and volcanic grès rouges.

Viticulture and winemaking is near natural: organic cultivation; hand-picking; fermentation using only natural yeasts; and no barrels at all. Unsurprisingly the wines show an extraordinary purity. We had to ship them!