Back to all wines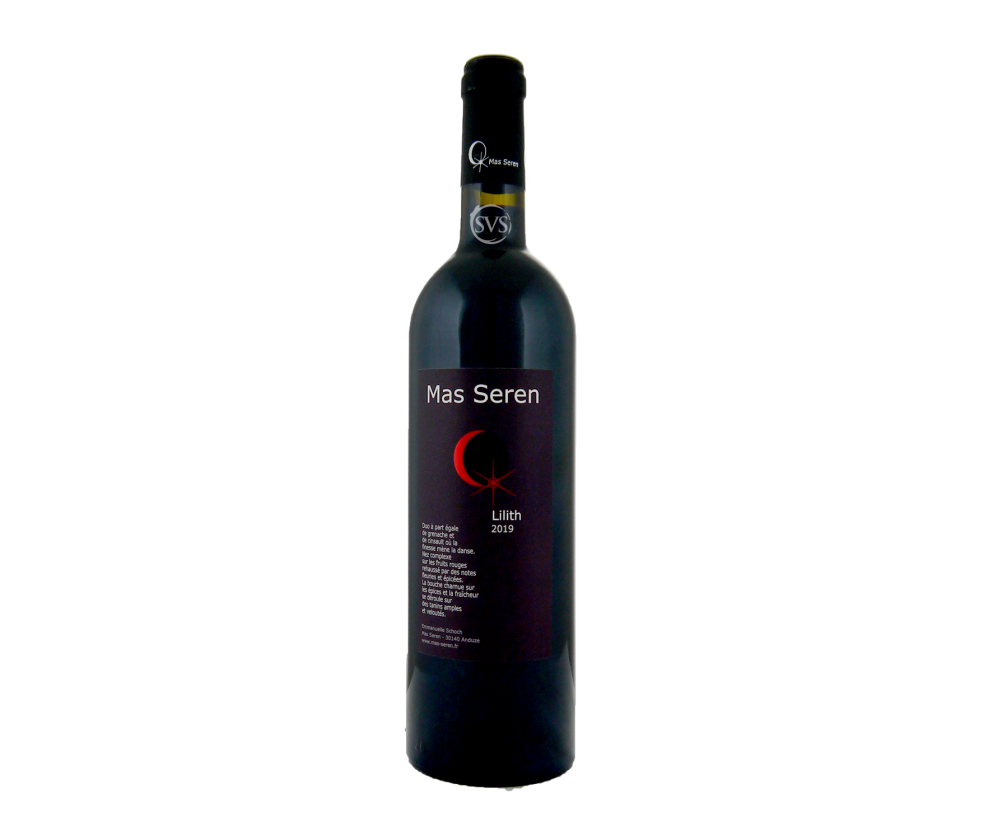 Buy 12
Save £21.54

Mas Seren, Lilith, IGP Cevennes, 2019
"50% Cinsault, 50% Grenache Noir. 6,500 bottles produced.The two Mas Seren reds are quite fun to taste side by side; like two siblings who have a family semblance but are also so intrinsically different that you're wondering, not... Read More
In Stock Now
Here's the full tasting note for...
Mas Seren, Lilith, IGP Cevennes, 2019
"50% Cinsault, 50% Grenache Noir. 6,500 bottles produced.
The two Mas Seren reds are quite fun to taste side by side; like two siblings who have a family semblance but are also so intrinsically different that you're wondering, not out loud of course, how close the milkman is to the family. The Lilith is kind, likes berry jam on toast for breakfast with a cup of milk-free cocoa, will happily snug up for a cuddle, has a fiery temper, is emotionally demonstrative, eats meat, listens to Snow Patrol, does the chores, studies hard, is disciplined but balanced. And then there is sibling Étincelle…17/20, Drink 2021-2025" Tamlyn Currin, jancisrobinson.com, May 2021
A different blend of halves of Cinsault grown on dolomite, and Grenache from calcareous limestone soils. Really extraordinary fragrance: fraises des bois and floral notes. So silky and fine. Now-2024

Emmanuelle Schoch is an indefatigable woman. With just eight hectares of vines, she works alone (no help from husband or children) apart from a little manual help from a worker who brings a horse drawn plough to the vines to clear weeds. "Seren" means star in Welsh. Her estate has vines around 400 metres up on the edge of the Cevennes, some 40 kms. north-west of Nimes. Here the folded geology is fascinating, leading to a mosaic of different soils: schist, dolomite, limestone fragments and volcanic grès rouges.

Viticulture and winemaking is near natural: organic cultivation; hand-picking; fermentation using only natural yeasts; and no barrels at all. Unsurprisingly the wines show an extraordinary purity. We had to ship them!