Back to all wines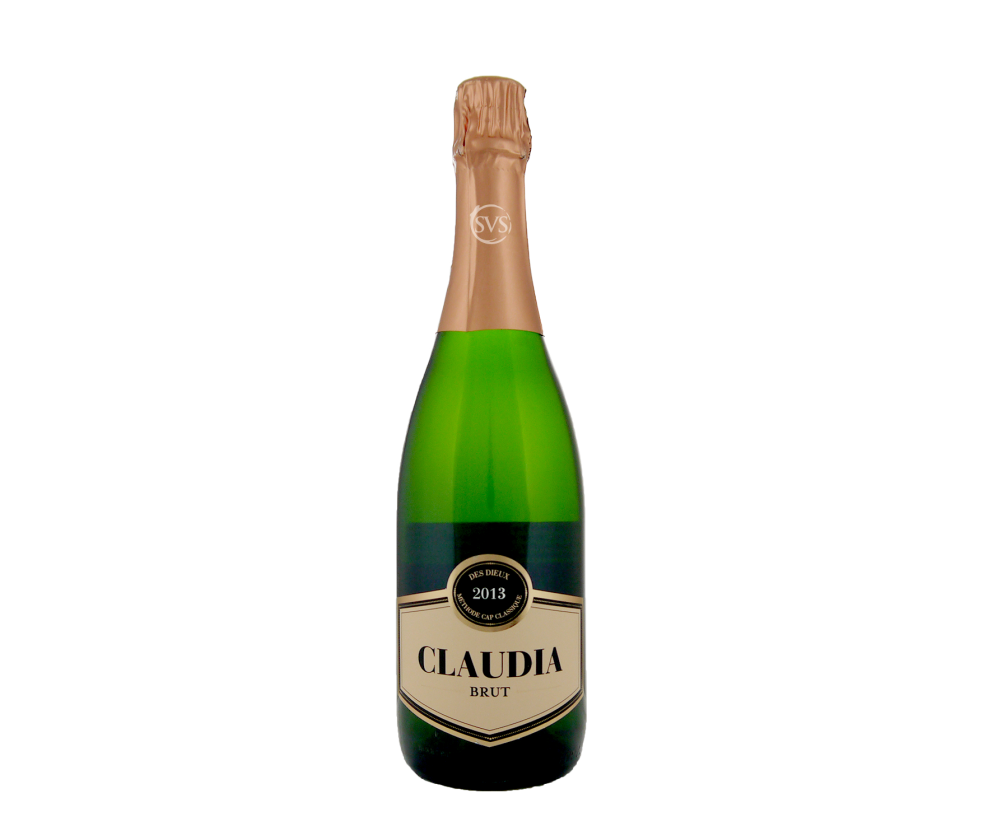 Domaine des Dieux, Methode Cap Classique, Brut, Claudia, South Africa, 2013
"This South African wine may taste slightly more like a sparkling Chardonnay than champagne but look at the price! It's an absolute charmer and a total bargain for a wine that was aged for nearly five years (much longer than most... Read More
Limited Stock, order soon!
Here's the full tasting note for...
Domaine des Dieux, Methode Cap Classique, Brut, Claudia, South Africa, 2013
"This South African wine may taste slightly more like a sparkling Chardonnay than champagne but look at the price! It's an absolute charmer and a total bargain for a wine that was aged for nearly five years (much longer than most champagnes)", Jancis Robinson, Christmas wine, in the FT Weekend magazine, 28th November 2020.
On jancisrobinson.com her review is as follows:
"Dom des Dieux, Claudia, Méthode Cap Classique Brut 2013 Cape South Coast 81% Chardonnay, 19% Pinot Noir. Aged for 57 months... this has quite a light nose but is hugely satisfying with lots of richness and - just - enough refreshment, with lots of evolution and length. VGV. Drink 2019-2024. 16.5/20".
The previous vintage of this South African fizz won two major awards: the Amorim MCC (Methode Cap Classique) Challenge in Cape Town; and the trophy for best South African Sparkling Wine in the prestigious Champagne and Sparkling Wine World Championships 2018. The 2013 is just as good! From 80% Chardonnay and 20% Pinot Noir, made in the Champagne method, with four years on its lees and another under cork, it stands comparison with plenty of far more expensive vintage Champagnes: yeasty, creamy and with great breadth on the palate. Now-2021
The Hemel-en-Aarde Valley, which translates as Heaven on Earth, rises prettily from just west of Hermanus. When we first visited in 2003 the wineries, notably Hamilton Russell and Bouchard Finlayson, were all in the lower part of the valley, but more recently plantings at the top of the valley - higher, drier, with warmer days but cooler nights - have increased. Enjoying naturally low pH soils, and moderate temperatures, cooled by winds from the ocean, this really is a sweet spot in the Cape.
Domaine des Dieux is a small estate just above Ataraxia at the very top of the valley in the Hemel-en-Aarde Ridge zone. The farm, with vineyards on the slopes of the Babylon's Toren mountain, was bought in 2002, with an initial focus on making the first sparkling wines in Hemel-en-Aarde (and boy have they succeeded) but still Chardonnay and Pinot Noir followed. Des Dieux have an interesting model: they have 20 hectares of unirrigated vines but no cellar (and no electricity on site either!). Winemaking of each of the wines is overseen by a specialist winemaker in local cellars