Back to all wines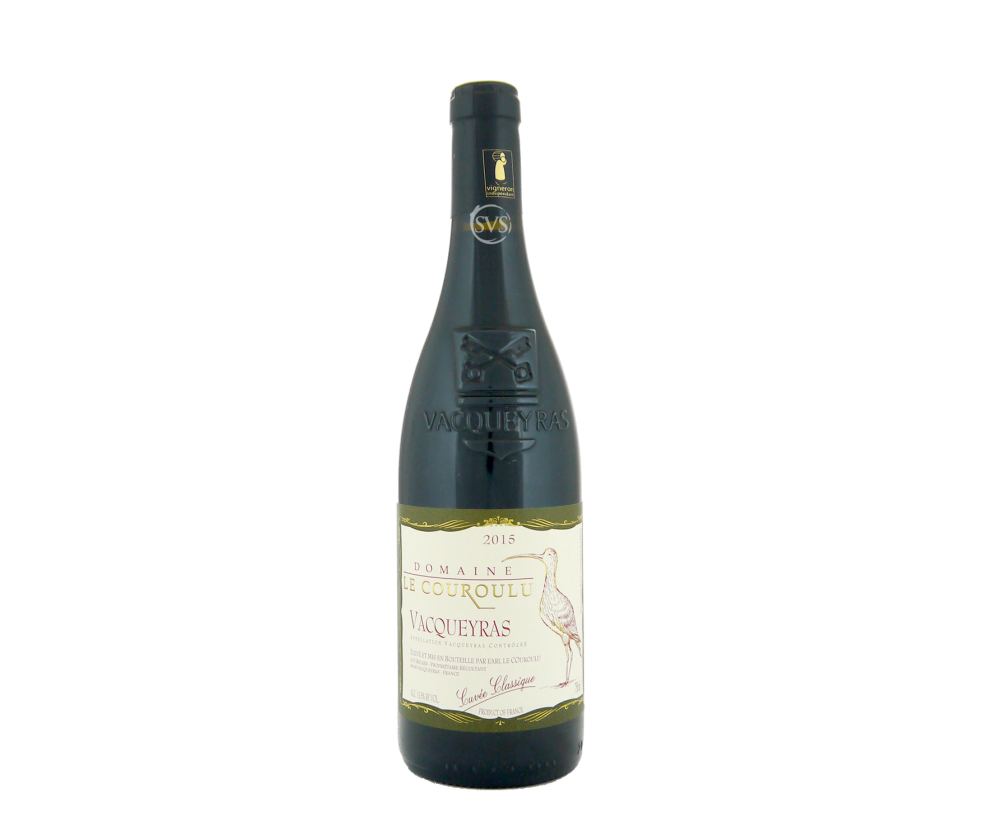 Buy 12
Save £22.20
Le Couroulu, Vacqueyras, Cuvée Classique, 2015
This is the principal wine at this estate, named after the curlew which adorns its labels. From about 65% Grenache, 25% Syrah and 10% Mourvèdre it delivers chunky red and black fruit, spiced with pepper. "Lovely iodine and... Read More
In Stock Now
ColourRed
RegionRhone
GrowerDomaine Le Couroulu
Grape VarietyRhone blend
Vintage2015
ABV13.5%
Bottle75cl
ClosureCork
Here's the full tasting note for...
Le Couroulu, Vacqueyras, Cuvée Classique, 2015
This is the principal wine at this estate, named after the curlew which adorns its labels. From about 65% Grenache, 25% Syrah and 10% Mourvèdre it delivers chunky red and black fruit, spiced with pepper.

"Lovely iodine and leather character here - proper maturity and reach, with a lovely bitter juniper note to finish. Fruit is still ripe and thick. Lovely state of maturity. 17/20", Richard Hemming, jancisrobinson.com, 20th December 2018.

Guy Ricard's vines are situated on the plateau des garrigues near the town where some elevation brings extra heat during the day and cooler air by night. The soil is mostly clay and sand covered by a thick layer of pebbles from the ancient bank of the river Ouvèze. On this exposed site the Mistral has a drying and cleansing effect on the vines, preventing disease.