Back to all wines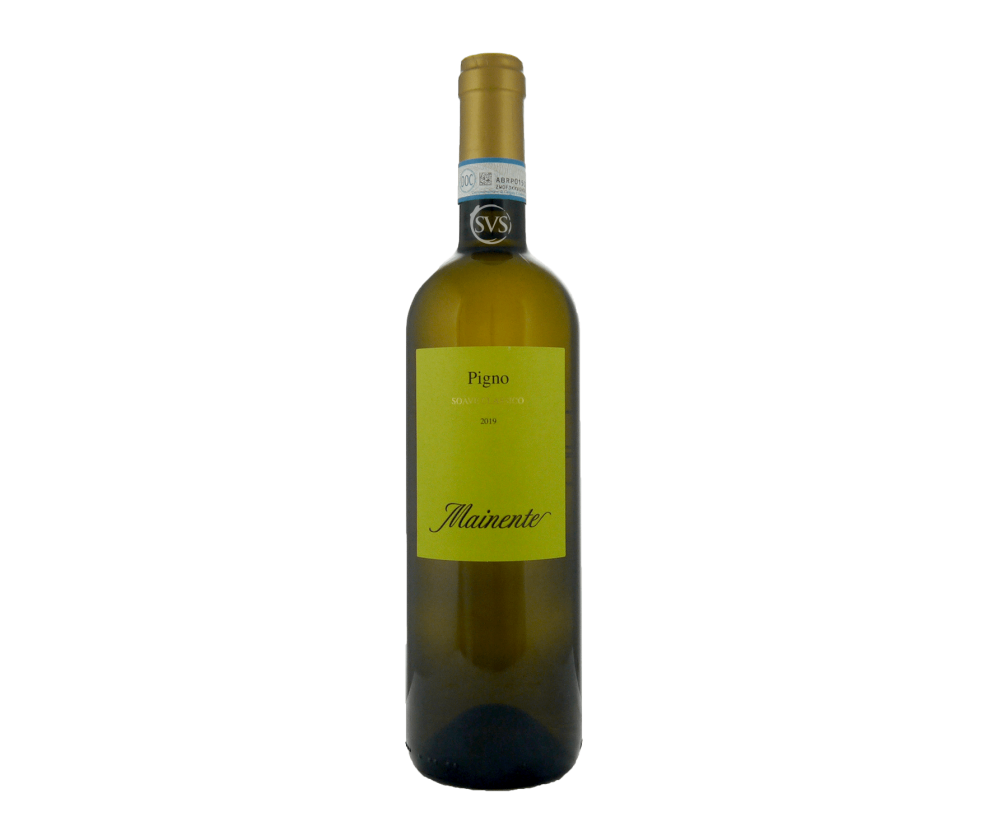 Corte Mainente, Pigno, Soave Classico, 2019
100% Garganega grown on red and black volcanic soils in a single vineyard in Pigno, known as one of the best terroirs in the hilly Classico zone and one of the offical crus recognised in June 2019. Stunningly open and delicious Soave: offering a... Read More
Limited Stock, order soon!
Here's the full tasting note for...
Corte Mainente, Pigno, Soave Classico, 2019
100% Garganega grown on red and black volcanic soils in a single vineyard in Pigno, known as one of the best terroirs in the hilly Classico zone and one of the offical crus recognised in June 2019. Stunningly open and delicious Soave: offering a delightful fruit-salad scent; consistent with upfront, ripe flavours of pears, fresh grapes and greengages. But a silky texture, a dry citrussy finish and great persistence indicate its pedigree too.

"This fairly complex wine is still pretty youthful...Classic Italian bite and tang. 16+/20", Jancis Robinson, MW, jancisrobinson.com, 8th May 2020. Now-2022

In 2019 we found a winner to work with in Soave in the shape of young Davide Mainente. His family own 12 hectares of vines, both near the town (the Cengelle vineyard) and in the Classico hillside sites such as Pigno and Tenda. His wines are winning rave reviews in Italy and here from the UK press and our customers alike. Thanks to his wish to build his sales in this country with us, they remain extremely good value.

Soave, based on the Garganega grape grown in vineyards east of Verona, is hugely under-rated here. It's one of those wines (like Muscadet) that the supermarket buyers murdered twenty years ago, pushing the co-ops to produce so much volume from the pergola-trained (and irrigated) vines that the end result became mean and watery, albeit cheap. But true Soave, from top growers such Pieropan and Inama is such a delight - and Davide at Corte Mainente is challenging these luminaries.