Back to all wines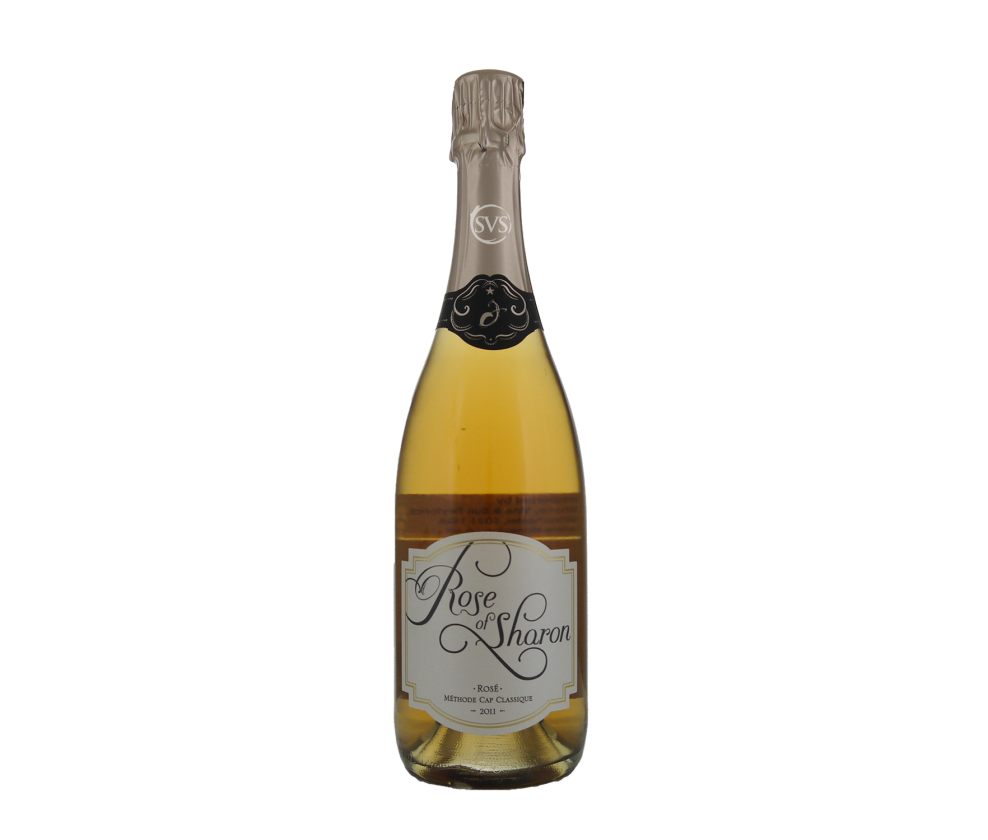 Buy 12
Save £22.74

Domaine des Dieux, Methode Cap Classique, Rosé, Rose of Sharon, Walker Bay, 2011
"One of the newer MCC producers. 58% Pinot Noir and 42% Chardonnay. Have a 28-ha farm of which 20 ha is fully planted to vine. 36 months sur lattes. Maritime influence and altitude.Pale, orangey pink. Real substance here. By far the star of... Read More
In Stock Now
Here's the full tasting note for...
Domaine des Dieux, Methode Cap Classique, Rosé, Rose of Sharon, Walker Bay, 2011
"One of the newer MCC producers. 58% Pinot Noir and 42% Chardonnay. Have a 28-ha farm of which 20 ha is fully planted to vine. 36 months sur lattes. Maritime influence and altitude.
Pale, orangey pink. Real substance here. By far the star of the line-up. Earthy, sous bois and Baharat spice. Dried roses, touch of saffron, spicy apple, tangy. This is a very serious and seriously exciting pink sparkling. Chef Roger Jones, one of the Zoom attendees, said that he would pair it with Pyrenees lamb – I nearly leapt off my chair in agreement. This is that kind of sparkling rosé. Superior to many champagne rosés. 2018- 2023 VVGV.17.5/20", Tamlyn Currin, www.jancisrobinson.com, tasted 30th March 2021
"Based in Hermanus, with serious intentions of making a Champagne style, (worth noting that its Claudia Cap Classique is exceptional); Domaine des Dieux's wines are sourced from its own 20 hectares of vines, and have high acidity and beautiful freshness (even with age) due to a maritime influence from the coast and the hilly region they are in. This 2011 rosé defies its age and is a fabulous, delicate win that shouts out for food such as spring lamb. Very much in the Provence Rosé style, its flavours remind me of Whispering Angel." Roger Jones, They Buyer, tasted 30th March 2021
Named after the biblical story of Solomon, who compared his love to the blossoming of the Rose of Sharon, this is from 58% Pinot Noir and 42% Chardonnay, given six years ageing on the lees before release. Very pale partridge eye, yellow topaz hue. This has a lovely, clean Chardonnay character: there's gentle red fruit, but it's otherwise refined, dry and savoury. Now-2023
Sharon Parnell, owner of Des Dieux, was the first to begin making sparkling wine in the Hemel-en- Aarde Valley, rightly building on the region's success with Chardonnay and Pinot Noir.
The Hemel-en-Aarde Valley, which translates as Heaven on Earth, rises prettily from just west of Hermanus. When we first visited in 2003 the wineries, notably Hamilton Russell and Bouchard Finlayson, were all in the lower part of the valley, but more recently plantings at the top of the valley - higher, drier, with warmer days but cooler nights - have increased. Enjoying naturally low pH soils, and moderate temperatures, cooled by winds from the ocean, this really is a sweet spot in the Cape.
Domaine des Dieux is a small estate just above Ataraxia at the very top of the valley in the Hemel-en-Aarde Ridge zone. The farm, with vineyards on the slopes of the Babylon's Toren mountain, was bought in 2002, with an initial focus on making the first sparkling wines in Hemel-en-Aarde (and boy have they succeeded) but still Chardonnay and Pinot Noir followed. Des Dieux have an interesting model: they have 20 hectares of unirrigated vines but no cellar (and no electricity on site either!). Winemaking of each of the wines is overseen by a specialist winemaker in local cellars.