Back to all wines
Carinae, Cuvée Philippe, Mendoza, 2017
A sumptuous, lightly oaked blend of thirds of Malbec, Cabernet Sauvignon and Syrah. Each grape brings something special to the party: the Malbec blackberry juiciness; the Cabernet sharp blackcurrant; and the Syrah a blueberry note. As a whole... Read More
In Stock Now
ColourRed
RegionMendoza
GrowerCarinae
Grape VarietyMalbec, Cabernet Sauvignon & Syrah
Vintage2017
ABV14%
Bottle75cl
ClosureCork
Carinae
Mendoza, Argentina
Frenchman Philippe Subra, with his wife Brigitte, came to Argentina as the national boss of EDF, the French energy giant - but loved the country so much he cleverly bought some long-established vineyards and settled there, on the south side of Mendoza. He has built a small cellar - boutique indeed, whilst wholly lacking the pretension that word implies!
What...
Discover More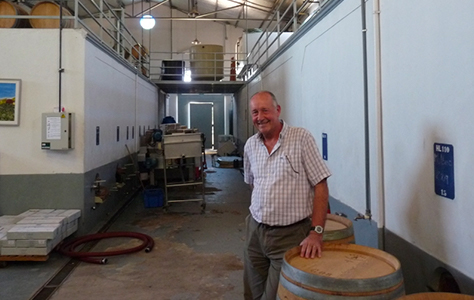 Cabernet Sauvignon
The most prestigious red grape?
Origins
Bordeaux region, as a natural cross of Sauvignon Blanc and Cabernet Franc (established 1997 by DNA analysis)
Was known as Vidure or Petit-Vidure
Spread throughout left bank of Bordeaux, supplanting white grapes
Characteristics
Fairly easy to grow: hardy, buds...
Discover More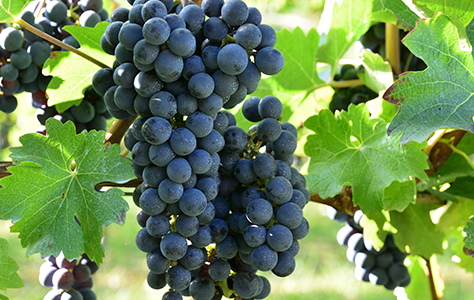 Here's the full tasting note for...
Carinae, Cuvée Philippe, Mendoza, 2017
A sumptuous, lightly oaked blend of thirds of Malbec, Cabernet Sauvignon and Syrah. Each grape brings something special to the party: the Malbec blackberry juiciness; the Cabernet sharp blackcurrant; and the Syrah a blueberry note. As a whole it's tinged with oak spice from the barrels and shows really classy aromatics. Not a blockbuster, this is bold but elegant - perfect with roast or grilled beef or lamb. Now-2022
Owner Philippe Subra named one wine after his wife, Brigitte, long before he created this eponymous blend!